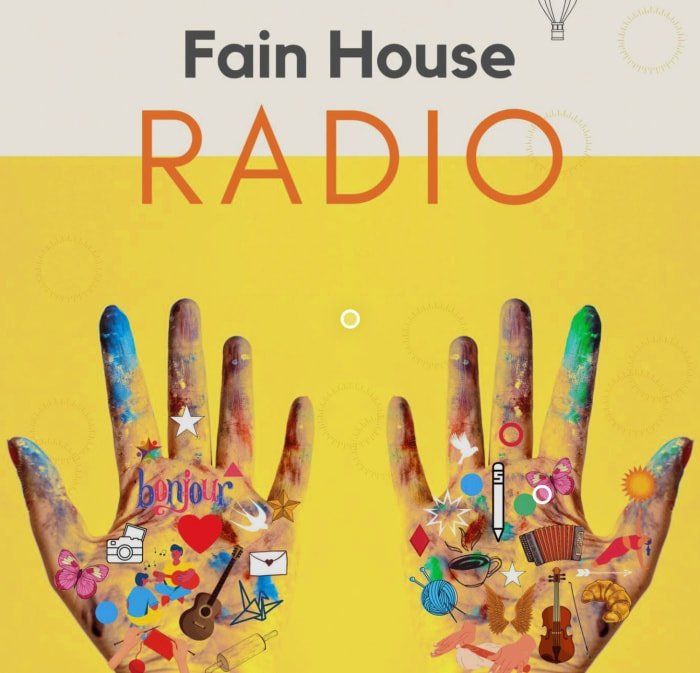 I was recently featured on Fain House Radio. The host, Annie Fain Barralon, interviewed me last week and the podcast published on Tuesday.
Here's the Fain House Radio description:
"How can you do all that needs done in life and still pursue your desire to learn French, or the guitar, or grow a plant or make art? Sometimes we wonder if small moments of making, learning and practice folded into our daily lives are, in fact, enough. Join Annie Fain Barralon as she interviews creative livers who have some how, in the middle of it all, continued on their creative paths no matter what. Their stories remind us that the secret sauce, making our lives sweeter, is not only the consistent doing of tiny bits, but also in enjoying all those tiny bits along the way."
During the interview Annie Fain and I talked about the creative life I live in the mountains of Appalachia.
Show notes and podcast:
"When Tipper Pressley opens a jar of tomatoes she's canned herself and she sees that beautiful red color she says, "It's almost like I can feel the sunshine and remember myself starting the seed, planting it in the garden, then nurturing it and harvesting it with the sun on my arms, processing it…and then there you are eating it on a cold winter day." Maybe the way to a creative life is as simple as loving that certain color of tomato red, being close enough to the land to notice small signs of the changing of the seasons, working with your hands or passing creative ways of seeing things on to our children. As a long time blogger and now creator of content for her Celebrating Appalachia YouTube channel, Tipper is always looking for small things that need to be celebrated and reminds us that just as so many of the old ways fit into our modern lives we should also always be looking for a tiny bit of creativity to brighten our day."
I hope you enjoyed the podcast! There were a few places where my voice sounded really fast—technical glitches such as that is part and parcel of living in an isolated area with poor internet service while trying to record live offerings.
Be sure to jump over to Fain House Radio and listen to other podcasts about living the creative life.
Tipper
Subscribe for FREE and get a daily dose of Appalachia in your inbox