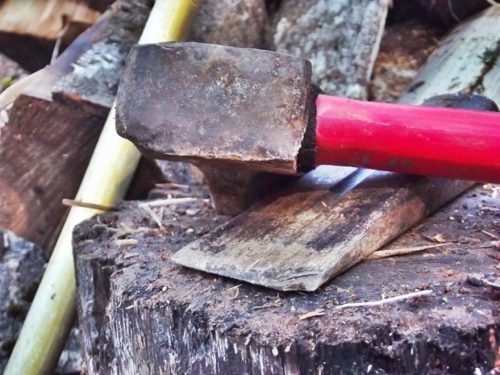 "My grandfather and great grandfather were loggers. Little communities would build up, and after a time would just die out. I can attest loggers  were a very special kind of people, and they showed much evidence of a life of very hard work. In my family there were not very many quiet people, and was actually talkaholics. I was fortunate to have witnessed the changes in a little logging community called Pinnacle Creek. We have old pictures from its heyday showing large groups of men who worked the timbers. Another picture show them getting  together in the 1930's for corn shuckings. The pictures of men all dressed up to shuck corn is very suspect, and actually made a local paper. I once hid Easter eggs at a company store there before they stopped the timbering. They had their own one room school, and a few rows of houses along with scattered farms. As the timbering came to an end my grandfather decided to stay there where they had rich bottom land in a valley along the creek.  The old houses were torn down and used for his various barns and outhouses. Certain areas of the creek were still used for baptizing and swimming.
Time marches on, and the old folks have died off  but not the memories. Our beautiful Pinnacle Creek became part of the ATV trails of the Hatfield and McCoy trails. We know the old landmarks, and each year a group makes the trek up the holler to see the old home place. Sadly, all that remains of the booming little community is a small neglected cemetery on a hillside. Each grave represents somebody who died during the short time when the area was populated by timber workers. Each little grave is marked by a simple field stone with no name. There is nobody left who knows the names of those who rest there. It is just one of many cemeteries where folks are buried near where a little logging or mining community once thrived."
—PinnacleCreek – November 2018
—-
Tipper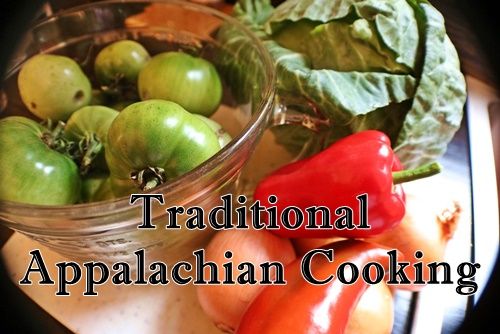 Come cook with me!
MOUNTAIN FLAVORS – TRADITIONAL APPALACHIAN COOKING
Location: John C. Campbell Folk School – Brasstown, NC
Date: Sunday, June 23 – Saturday, June 29, 2019
Instructors: Carolyn Anderson, Tipper Pressley
Experience the traditional Appalachian method of cooking, putting up, and preserving the bounty from nature's garden. Receive hands-on training to make and process a variety of jellies, jams, and pickles for winter eating. You'll also learn the importance of dessert in Appalachian culture and discover how to easily make the fanciest of traditional cakes. Completing this week of cultural foods, a day of bread making will produce biscuits and cornbread. All levels welcome.
Along with all that goodness Carolyn and I have planned a couple of field trips to allow students to see how local folks produce food for their families. For the rest of the class details go here.
Subscribe for FREE and get a daily dose of Appalachia in your inbox