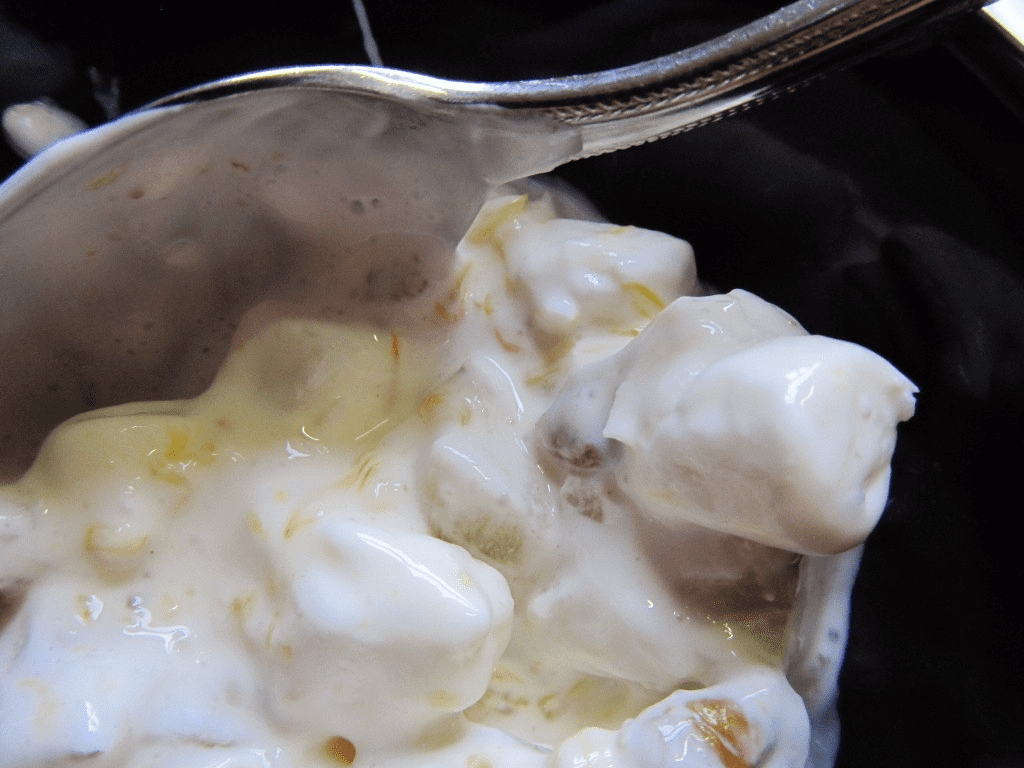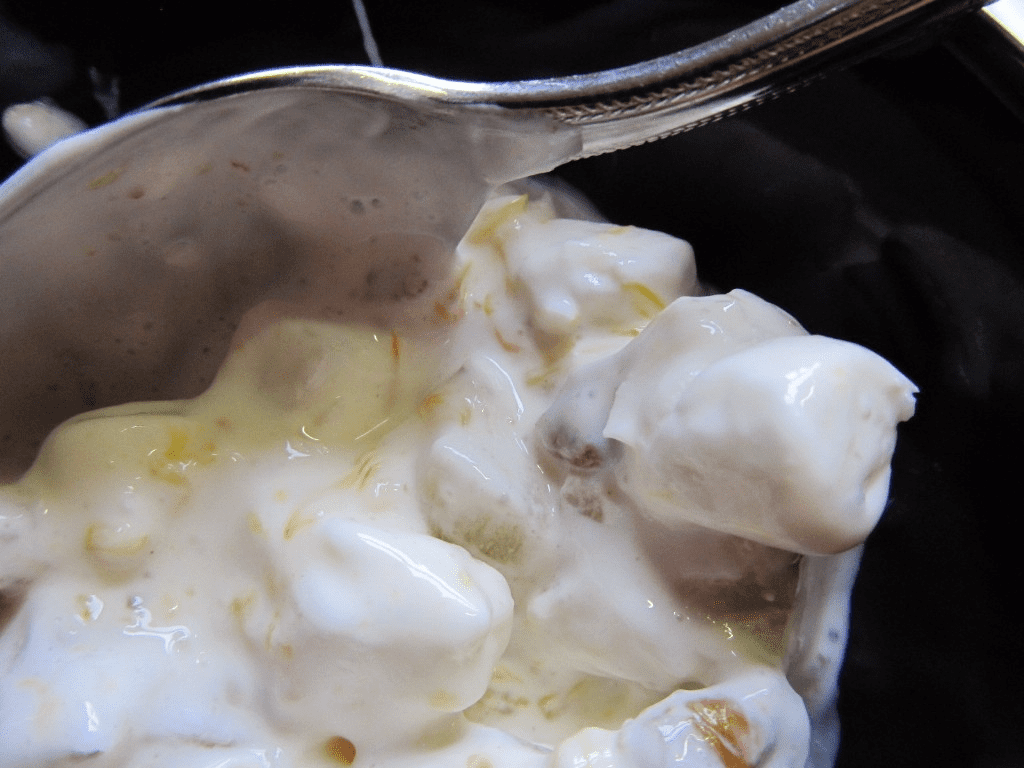 Many folks in the mountains of Appalachian don't think it would be Christmas without Ambrosia.
Granny always made fruit salad for Christmas dinner. She calls it Heavenly Hash. As I got older I noticed other folks called their fruit salad Ambrosia.
According to John Parris true Ambrosia consists only of fresh coconut, oranges, coconut milk and sherry or rum (optional).
"Ambrosia at Christmas dinner is a long-time tradition with many mountain families. They consider the addition of bananas, pineapples, grapes, apples, and other fruits a heresy. They say such additions make it a fruit salad."

Mountain Cooking by John Parris.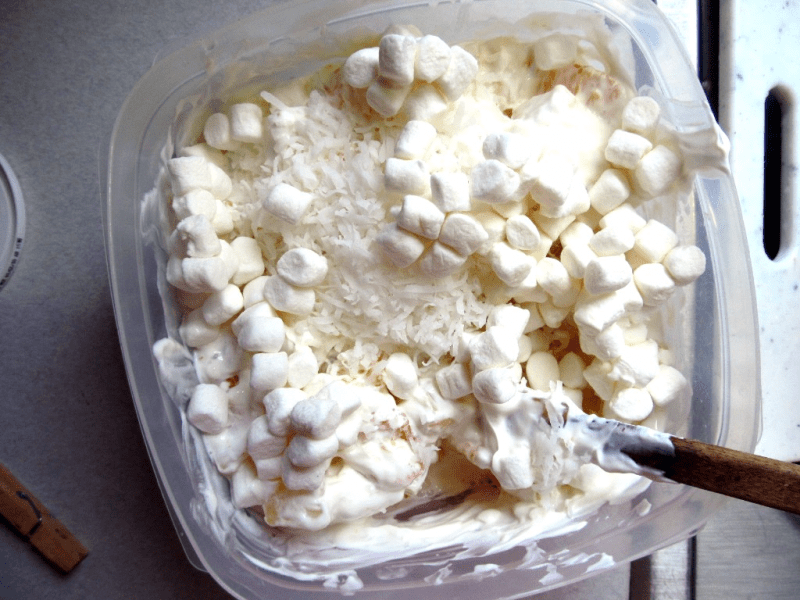 I'm sure Parris's statement was very true at the time he wrote the book, but over the years ambrosia has changed to include various other ingredients. Like many other common recipes, there are great variations in the ingredients folks use to make their own favorite bowl of ambrosia…or fruit salad.
My favorite recipe comes from Miss Cindy.
2 large cans of pineapple chunks
1 small can of Mandarin oranges
1 pint sour cream
1/4 of a large bag of shredded coconut
1/3 of a bag of mini marshmallows
a handful of nuts-I like pecans the best
optional-a few spoonfuls or small jar of maraschino cherries (I never add them)
Drain all the fruit then mix with the rest of the ingredients. It's better after sitting in the frig for a while, but I can never wait that long to try it.
If you have a favorite Christmas Ambrosia recipe I hope you'll share it with us.
Tipper