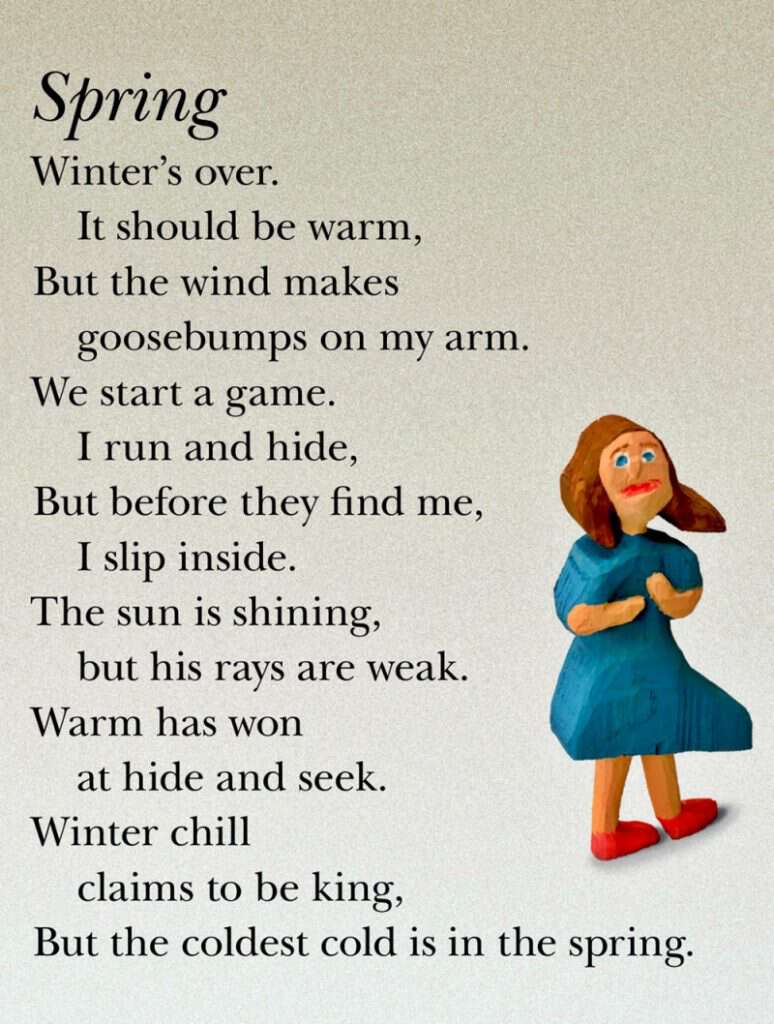 The poem above is from Mommy Goose Rhymes from the Mountains written by Mike Norris.
I think Mike captured spring in Appalachia perfectly. You think it's warm, but the chill wind makes you quickly realize it's not!
Yesterday was the official first day of Spring. I feel like I'm so behind in my gardening endeavors that I may never catch up. I'm secretly hoping the cold weather stays just a little bit longer so that I can have more time to do what needs to be done before Old Man Winter is gone for good.
Tipper
p.s. Rhymes from the Mountains CD is now available on iTunes, Spotify, Amazon, Google Music, and a bunch more places online. Check it out on iTunes and listen to samples of the tracks here:
http://itunes.apple.com/album/id1160037010?ls=1&app=itunes
If you have the book without the CD, it's really not complete, as the song, narration, and 40-plus minute conversation with Minnie are a key part of the project. (And physical CDs can be ordered from Amazon.)
Bookstore versions of the book may be ordered many places online, but Amazon and The University Press of Ky [it's the university press of the whole state, not just UK] are two good sources.