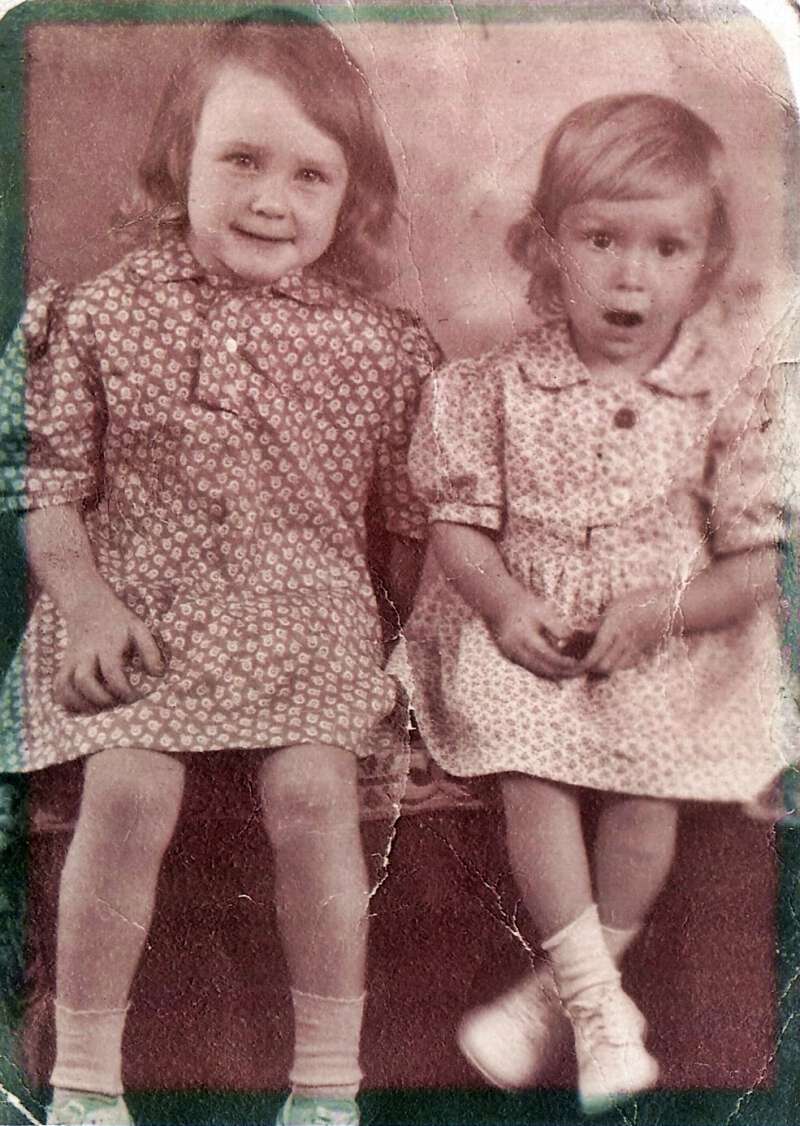 Geneaieve (Granny's sister closest in age) and Louzine (Granny)
A few weeks back the girls and I helped decorate Granny's house for Christmas. She doesn't do much these days. She has a small table top tree and puts out stockings for everyone along with a few crocheted Christmas things she's made over the years. She has a giant red fork and spoon trimmed in fake holly that she's used in the kitchen ever since I can remember along with a plastic length of bells woven with Christmas greenery that she hangs between the kitchen and living room.
To be honest with you I was tired and didn't want to put up Granny's Christmas things that day, but once the girls said they'd help we had it done in no time and it made me feel bad that I was dragging my feet over the chore.
While we worked Granny said "I remember one time Geneaieve and I decorated the whole house with pieces of holly. It was after we'd moved in with Grandpa and we were great big girls. We went to the cemetery and gathered the holly. Someone went with us and shot mistletoe out of those big oak trees for us so we had that too. I can't remember if it was George, Lucky, James, or Woodrow. Whoever it was that had a gun handy I guess. We hung the holly over all the doorways and on every nail we found on the wall. I don't remember why there was so many nails, but there was a lot. "
I ask Granny what their mother thought about the holly she said "Oh she liked it. She liked anything us kids did."
I'm glad my sense of responsibility made me help Granny when I didn't much want to. I might have decorated her house, but she shared a piece of Christmas past with me that I'll not soon forget.
Tipper