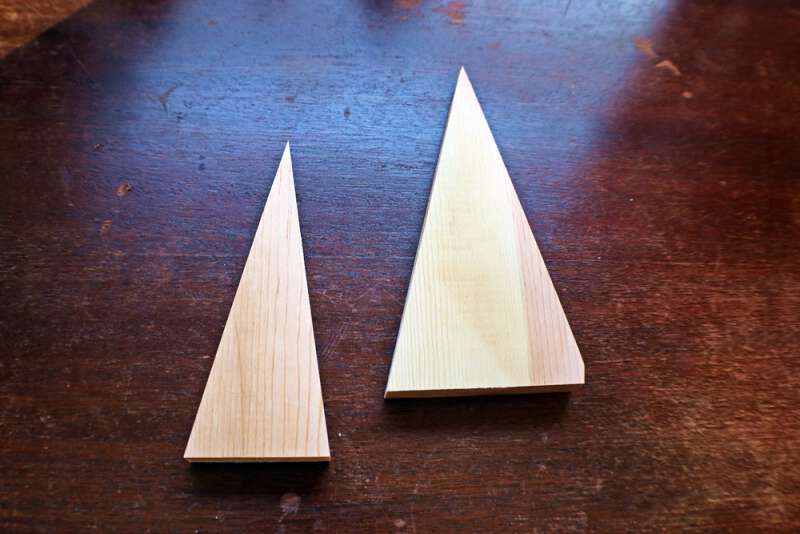 I stumbled upon this tutorial for wooden Christmas trees and they were so cute I just had to make them!
They were super easy to make…well if I fess up and tell the truth they were easy because The Deer Hunter did the hard part. We had an old piece of shelving board in the basement and it worked perfectly for the tree project. (click on the videos below to see his handy work-then click on them again to stop them)
Once the cutting and sanding were done all I had to do was paint the trees.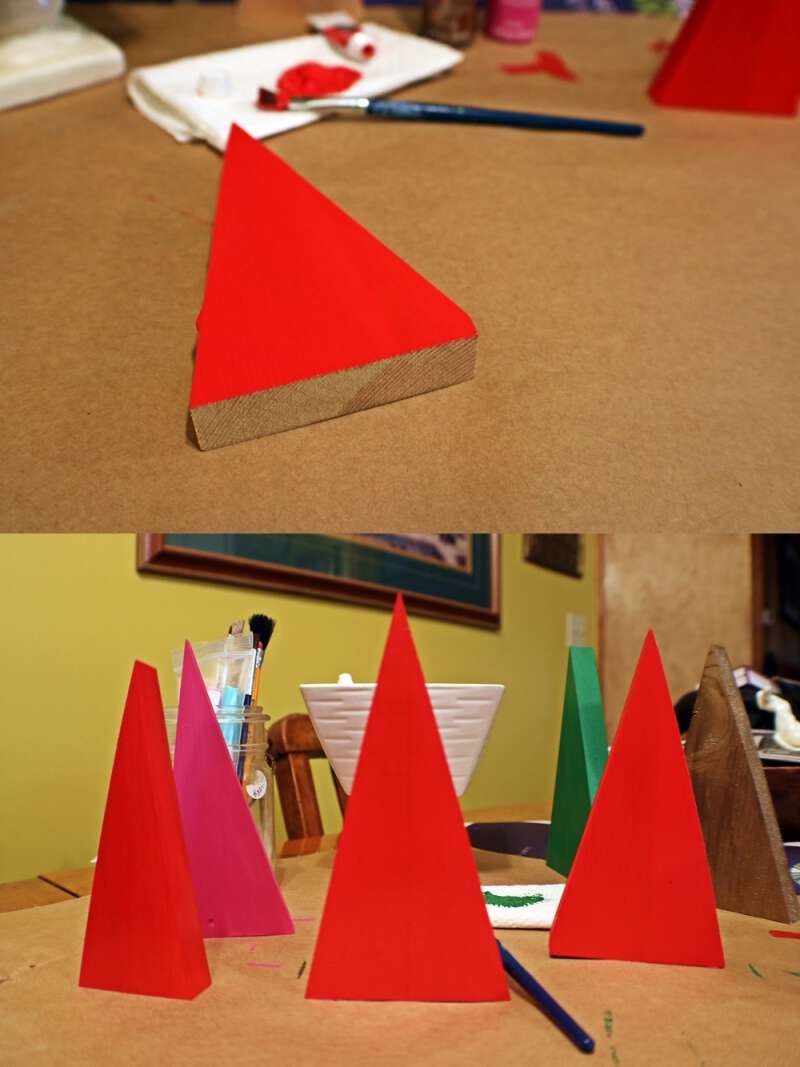 I put a solid coat of color on the front and sides of all the trees. I knew I'd give most of them away as gifts so I tried to use a variety of colors to please everyone.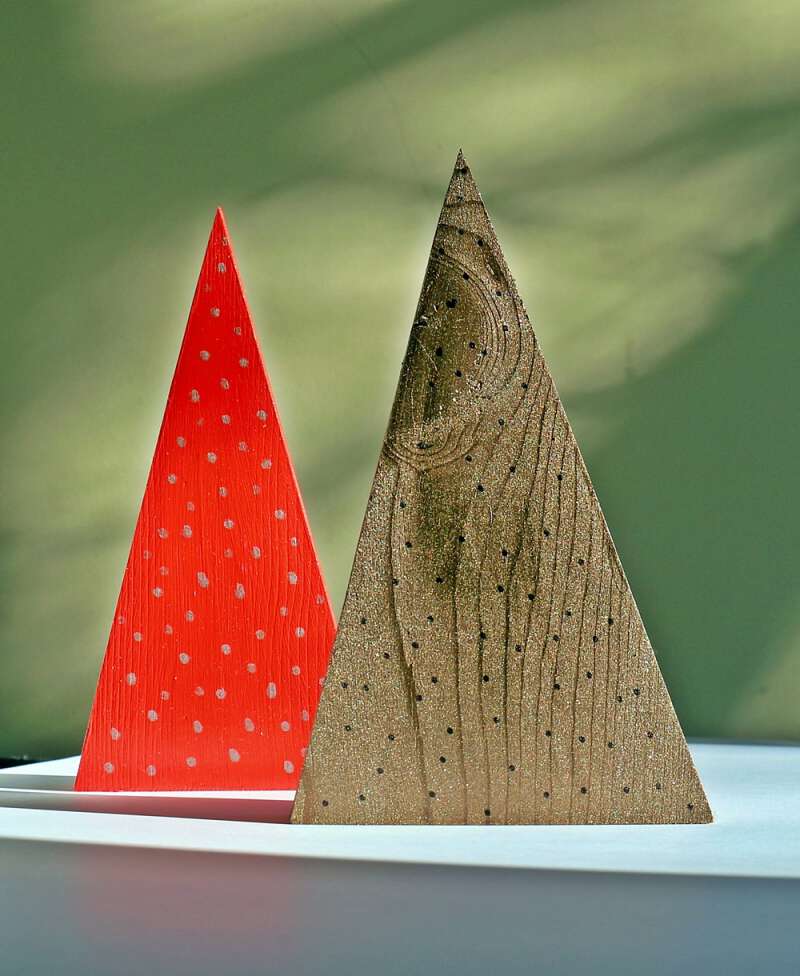 Once the paint dried I added polka-dots. I love how the trees turned out! In fact I love them so much that I think one of you should have one too.
Tipper