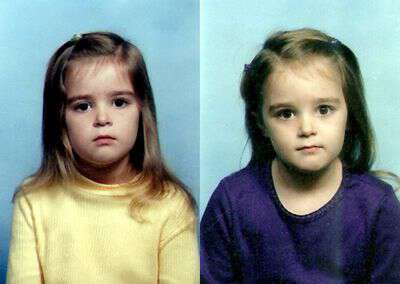 Chatter and Chitter – Kindergarten
We chose not to send the girls to pre-k. I was a stay at home Mom back in those days, and keeping them home one more year just seemed to make more sense for our family. Maybe even then The Deer Hunter and I knew how fast their school years would fly by-and fly by they have.
The last few months have left us scratching our heads, wondering when the 2 young women who live with us moved in and what they did with the rowdy boisterous chubby cheeked little girls we used to share a house with.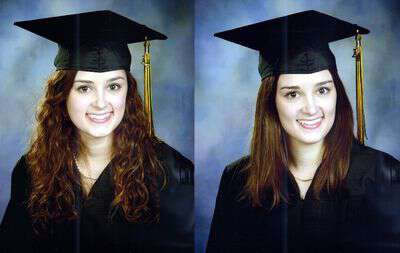 Chatter and Chitter – Senior year
Later today, Chatter and Chitter will walk across the stage and become high school graduates.
The girls have cause for great celebration. Each will accept their diploma with the distinction of being a North Carolina Scholar; both girls were awarded a merit based academic scholarship; and both competed for and were awarded an impressive music scholarship.
The Deer Hunter and I have cause for great celebration as well. We are certainly proud of the girls' academic accomplishments-but mostly we are proud of who they have grown to be.
Tipper