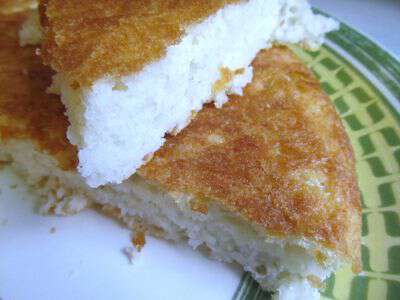 Several weeks ago Chris, a Blind Pig reader, sent me the following question and asked that I share it with you. (Upper Peachtree is a community just down the road a ways from where I live)
I was raised in Upper Peachtree and now live in Florida. When I was growing up in U.P. my grampa made a butter milk biscuit bread it was thick like corn bread batter and he would just pour it in a pan or cast iron pan and bake it. I was wondering if you could put the question on your site and maybe some of the older people will or can remember how to make it. I have looked and looked on the internet and can't seem to find how to make it. We had quite a few honey bee stands back then and I tell you what that hot bread with some honey and butter was something to talk about. My mom passed away in 2000 and I never got her to show me how to make it, you know them older folks hardly ever wrote a recipe down. I am as guilty as anyone, but it is a shame the younger people are not learning the way we and our parents and grandparents got by. I am currently learning how to can deer meat and some other stuff to put up. I used the recipe for sourkraut that you had on your site it turned out good but not as white, I think it is the water down here nothing like that good mountain water for canning.

Thanks

Chris
I looked in all my Appalachian cookbooks but couldn't really find a recipe that sounded like the one Chris remembered. I found a recipe
online on the Deep South Dish website
that sounded similar so I gave it a try and it is very good.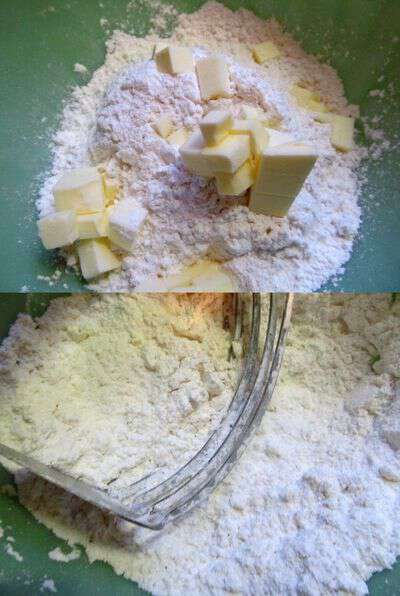 You need:
2 teaspoon bacon drippings (or lard)
2 cups self rising flour
1/4 cup cold butter cut into cubes
1 1/2 to 2 cups buttermilk
Preheat oven to 400 degrees. Add the bacon drippings or lard to a 8 inch cast iron frying pan and place pan in heating oven. Add butter to flour and cut it in until it resembles coarse crumbs.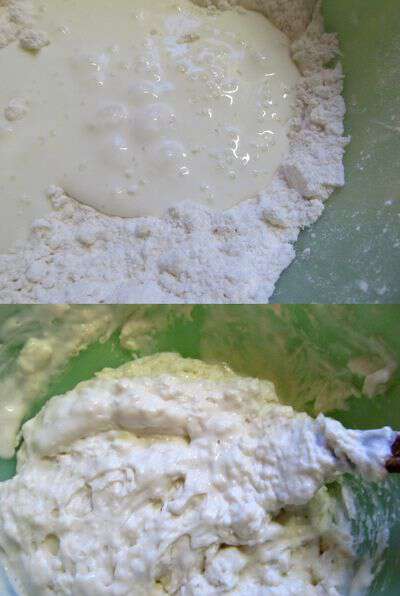 Add buttermilk to flour mixture. The batter will be very moist but shouldn't be runny. Pour batter into hot cast iron pan. Use a spatula or spoon to spread the dough evenly over the bottom of the pan.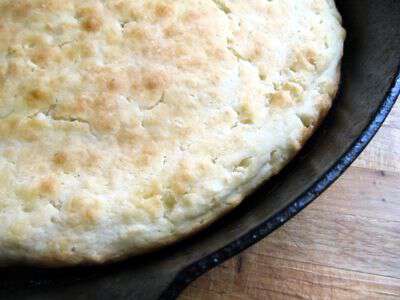 Bake for 20 to 25 minutes or until the top is golden brown. Remove from oven and flip bread out onto a cooling rack or a plate-slice up or break off and serve.
Baking the dough in the piping hot frying pan gives the outside a wonderful chewy crust. The buttermilk adds a nice wang that goes perfect with butter and honey-which is how I ate mine.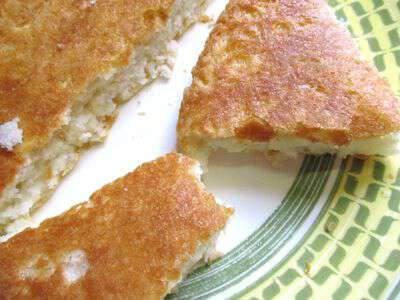 I'm not sure this is the recipe that Chris is looking for-so if you've got a recipe that's seems similar to the one Chris remembers Grampa making please share it with us!
Do you ever make biscuit bread instead of biscuits you cut out?
Tipper