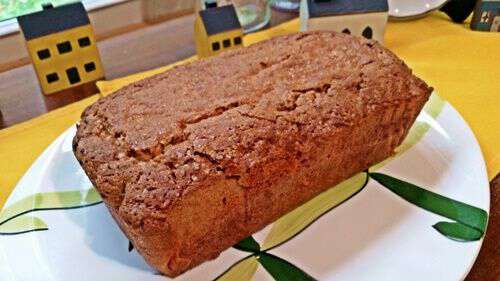 I found this recipe for Apple Bread in Duane Oliver's cookbook "Won't You Stay for Supper? More Hazel Creek & Southern Mountain Cooking." Carolyn Anderson, a good friend and a Blind Pig reader, let me borrow it. It's full of tasty mountain recipes.
Apple Bread from Betty Quick
2 cups flour
2 tsp baking powder
1 tsp cinnamon
1/4 tsp nutmeg
1 tsp salt
1/2 cup softened butter
1 1/2 cups sugar
2 eggs
2 cups finely shredded apples
1/2 cup chopped walnuts (I used black walnuts but I'm sure pecans or English walnuts would be good too)
Sift together flour, baking powder, cinnamon, nutmeg and salt and set aside.
Cream butter and sugar till light. Add eggs mixing well after each.
Add flour mixture alternately with apples.
Stir in walnuts.
Spoon into a well greased loaf pan or use parchment paper to line the pan. Bake at 350 for one hour or till done. Cool in pan 10 minutes. Remove from pan and cool completely.
The bread is very tasty. Perfect for breakfast or an evening snack. After I took Granny a piece she insisted I go copy down the recipe for her.
Tipper
Subscribe for FREE and get a daily dose of Appalachia in your inbox