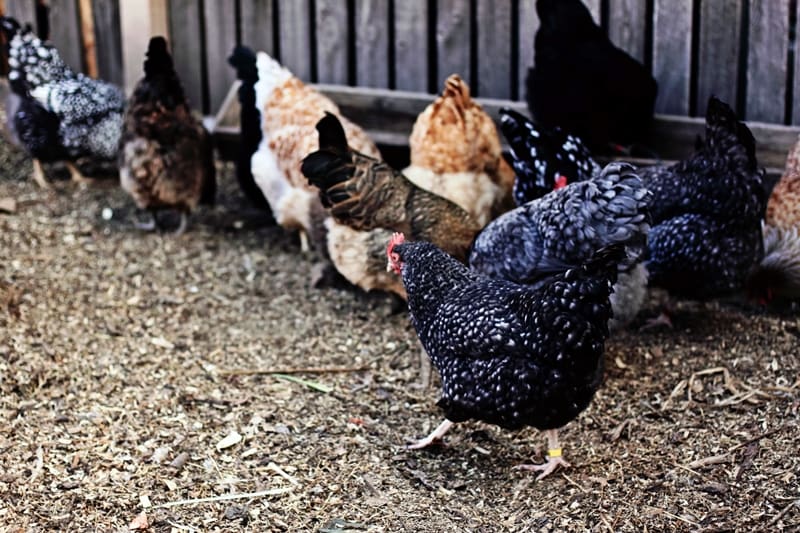 "When Storekeepers Handled Live Chicken"
Country Folks no longer take live chickens to the store to sell. But back in the days before frozen foods hit the market, they looked to their chickens when they needed a few store-bought supplies.
With the money the chickens fetched at the store, they bought coffee, sugar, salt, flour, cloth, or whatever they needed. The store-keeper in turn, sold the chickens to folks that didn't raise chickens.
Usually, he sold them live. But if a housewife was squeamish about wringing a chicken's neck or taking an ax and chopping off its head, he killed it for her.
Glenn Hughes, the 72-year-old part time county commissioner who now raises beef instead of chicken, grew up in that era.
"Me and my younger brother," he recalled a couple of days ago, "carried many a chicken from down here at Cane Creek to the store up at Cullowhee to sell. Back then all the folks out in the country kept chickens. We always kept a good-sized flock. They came in hand when unexpected company showed up at mealtime. All my mother had to do was step outside and flag down a chicken and wring its neck. And when we needed a few store-bought supplies, she would say let's sell off some of them young roosters. Called'em pullets. Me and my brother would gather up four of'em. Have one each hand. Then we'd set out for the store up at Cullowhee, about three miles up the river."
—John Parris – "Mountain Cooking"
—-
I believe chicken raising is making a comeback. Our local grocery stores have been short on a few items other than toilet paper—one of them is eggs. With a quick google I discovered wholesale eggs have increased by over 100% in the last few weeks and baby chicks are becoming harder and harder to find. It makes sense, lots of folks have suddenly found themselves at home with time to take care of baby chicks and hopefully get some eggs and/or meat out of the deal as well.
We've had our backyard chickens for about eight years now. As happens with chicken raising, we've lost a few along the way and gained others. For the last several months we've been down to three hens and one rooster. Amazingly, two of the hens are from the very first chickens we had and they're still laying eggs.
Re-doing the run of the chicken house has been our our to do list for well over a year. We kept thinking once we had it completed we'd get a few more hens to add to our dwindled flock. With things changing on almost a daily basis, and with Chitter's urging, we have six chicks on the way even though the run hasn't been redone.
Actually, Chitter took the reigns on the whole chick buying process, from researching which breeds lay the most eggs to thinking about where we'll put them until they're big enough to be put in the big pen she did it all. And on top of all that she paid for them herself. I'm proud of her.
Tipper
Subscribe for FREE and get a daily dose of Appalachia in your inbox