Today's guest post was written by Jim Casada.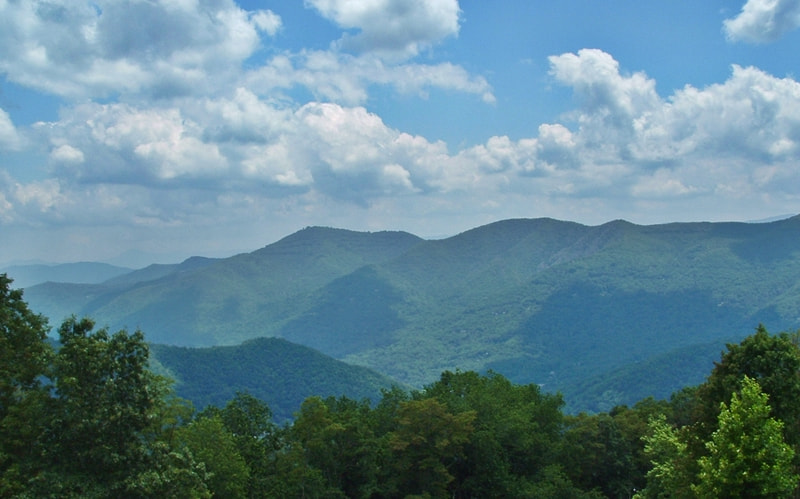 Frequently over the months and years loyal Blind Pig & the Acorn readers have mentioned books they thought of particular importance or asked, in the comment section, about ones that were particularly good in giving insight into the region we call Appalachia. Further, Tipper has consistently quoted from her favorites, and a number of regular readers have shared guest columns where works of note have been mentioned or featured. A few weeks back, spurred by a response to a comment of mine which asked for some reading recommendations, I suggested to Tipper that it might be a good idea to share a sort of starter or "must read" list of recommended books with loyal Blind Pig readers.
Since I'm a hopelessly addicted bibliophile whose personal collection numbers well above 10,000 volumes, an inveterate reader with a special interest in Appalachia, a writer who has published considerable material on the region including a recent book entitled A Smoky Mountain Boyhood, and someone with considerable experience in writing on this type subject matter (I've written the "Books" column for Sporting Classics and served as its Editor-at-Large for decades), here's my effort at a sort of guide or starter list of Appalachian books and authors. Please note that this is one individual's thoughts, nothing more and nothing less, although I consulted my brother, Don, also a keen student of the region, and incorporated suggestions he made. I've likewise suggested to Tipper that she make any additions she sees fit.
I've intentionally omitted cookbooks, since they are a sort of special genre, although I presently have a book which is mostly a food memoir but also contains numerous recipes in the finishing stages. The same holds true for studies of the Cherokees, guidebooks, and with relatively few exceptions, works on hunting and fishing. Beyond that, I would urge readers to comment with their own thoughts on any and all omissions they feel merit inclusion. I'm guessing that such efforts will cost me, because I simply can't resist acquiring every new book on Appalachia which others deem of importance or worthy of reading.
Forgetting a mere listing of books momentarily, I strongly recommend anyone who wants to have a solid grasp of mountain ways as reflected in our manner of speaking and expression somehow try to lay their hands on a copy of Joe Hall and Michael Montgomery's Dictionary of Smoky Mountain English. It's scholarly, it's expensive (out of print although another, expanded edition is presumably in the works), and it's indispensable. If you doubt this, just look at how much Tipper has relied on it for her beloved vocabulary tests and other information. I treasure my copy and seldom does a week pass when I don't refer to it. Another reference work which is a "must" is Anne Bridges, Russell Clement, and Ken Wise, Terra Incognita: An Annotated Bibliography of the Great Smoky Mountains, 1544-1934.
Finally, before turning to the list, I'll mention the fact that some items often considered "standards" are to my way of thinking, and I feel strongly about the matter, works which do major disservice in their depiction of mountain days and traditional ways. In that grouping I would include the likes of Horace Kephart's Our Southern Highlanders (what one scholar whom I respect called the "nadir of stereotyping"), Margaret Morley's The Carolina Mountains, the fictional works of John Fox and Charles Egbert Craddock (the pen name of Mary N. Murfree), and much more recently, J. D. Vance's Hillbilly Elegy.
With that bit of a diatribe off my chest, here's a list, in alphabetical order, of books I consider to be of appreciable substance and insight. They range from well-known works to ones with which most folks will not be familiar and from delightful reading to truly heavy going. They lean heavily towards the Smokies, set squarely in the heart of Appalachia, and that's for no other reason than the fact that mountains range is my native heath and the home of my heart.
---
James Agee, Let Us Now Praise Famous Men. Although the geographical setting is on the edge of Appalachia (in Alabama), the subject matter, which depicts impoverished people and hard living in the depths of the Depression, is revelatory and deeply moving. Photography by Walker Evans adds immensely to the book's overall impact.
Tom Alexander, Mountain Fever. The author and his wife established the famed Cataloochee Ranch (which recently sold) and for the better part of a century the family ran this iconic destination. The book is Tom's look at his life, the ranch, mountain ways, and more. It includes some great photographs.
Harriette Simpson Arnow, Seedtime on the Cumberland, Flowering of the Cumberland, The Dollmaker, Hunter's Horn, and Mountain Path all remain as powerful as they were when written more than a half century ago. She was equally adept at historical material and fiction.
John Preston Arthur, Western North Carolina: A History. Published over a century ago, this work is problematic in places but involved a great deal of research and remains useful in many ways. It is available free on the Internet.
Elizabeth Skaggs Bowman, Land of High Horizons. A resident of Knoxville, Bowman had a summer home in the Smokies and an obvious love affair with the region. The first chapter of her book, "The Call of the Smokies," says a great deal.
Rick Bragg. A Pulitzer Prize winner for newspaper work, Bragg is probably best known for All Over but the Shoutin'. He will also be familiar to readers of Southern Living magazine through his column in its pages, but from an Appalachian perspective I'd choose his The Best Cook in the World: Tales from My Momma's Southern Table. It's a literary tour de force.
Alberta and Carson Brewer, Valley So Wide: A Folk History. This is a TVA-sponsored history of the Little Tennessee River Valley. The sponsorship unquestionably tainted the thrust of the book to some extent (TVA has a decidedly checkered history), but it is comprehensive. Carson also wrote A Wonderment of Mountains and Just Over the Next Ridge.
Elizabeth Brown, The Wild East. This is a well-researched history of the Great Smoky Mountains National Park which offers interesting and credible insight on a number of matters associated with its creation, the impact it had on those living there, and stereotyping of mountain people.
Robert S. Brunk (Editor), May We All Remember Well. Two volumes. A collection of essays on the history and culture of Western North Carolina put together by the scion of a well-known auction firm in Asheville, NC.
Florence Cope Bush, Dorie: Woman of the Mountains. A wonderfully told story of what the life of a logging camp man and his family was like in the area now encompassed by the Great Smoky Mountains National Park. Down to earth and a pure delight.
Wayne Caldwell, Cataloochee and Requiem by Fire. A native of Asheville, Caldwell's two novels both are set squarely in the Southern highlands and have rightly received wide critical praise.
John C. Campbell, The Southern Highland and His Homeland. Ostensibly written by the man who gave his name to the famed folk school in Brasstown, in reality his wife, Olive Dame Campbell, did most of the work on this book as well as founding the school. The book was far from completion when he died in 1919.
Jim Casada, A Smoky Mountain Boyhood: Memories, Musings, and More (2020). Obviously I'm wide open to criticism for including a book of my own in this list, but hopefully those who read it will feel it contains enough reflections of Appalachian life in the middle of the twentieth century to merit making this list. I'll also mention another book of mine, Fly Fishing in the Great Smoky Mountains National Park (2009), which includes a lot of history of the region and plenty of anecdotes about mountain characters.
Wiley Cash. A modern writer of sort of the same literary "school" as Ron Rash and Rick Bragg—try The Last Ballad, A Land More Kind than Home, or This Dark Road to Mercy.
Fred Chappell. A native of Canton, NC, Chappell is a poet, novelist, and short story writer of amazing productivity. Start with Look Back All the Green Valley.
Olive Tilford Dargan, From My Highest Hill. Set in the Round Top area of Swain County, this highly readable book is distinguished by the manner in which the author managed to establish friendships and identify with mountain folk who were remarkably different from her.
Donald Edward Davis, Where There Are Mountains: An Environmental History of the Southern Appalachians. The book's subtitle pretty well captures the essence of the subject matter. I understand that he has a massive book on the American chestnut somewhere close to publication.
Durwood Dunn, Cades Cove: The Life and Death of a Southern Appalachian Community. Writing about his people but doing so from the perspective of a trained historian, Dunn gives a compelling portrait of a special place and those who peopled it.
Wilma Dykeman. The author of numerous works, Dykeman is, second perhaps only to Thomas Wolfe, the most famous Western North Carolina writer. I personally find Wolfe unreadable, which is perhaps more a comment on my intellect than his abilities, but Dykeman is a delight. Try any of her many works, perhaps beginning with The Tall Woman, Remember the Innocent Earth, or The Far Family (fiction) or The French Broad (non-fiction—a volume in the Rivers of America series).
Sydney Saylor Farr, My Appalachia: A Memoir. Long associated with Berea College, Farr (who died in 2011) was a herald and an oracle for all things associated with Appalachia. This memoir is powerful and wonderfully persuasive.
Foxfire series. This long-running series is decidedly uneven in content, even within individual volumes, but some of the accounts of old-time ways and mountain people are powerful and wonderfully well done. Also, don't overlook the Foxfire cookbook.
Charles Frazier. Most noted for his blockbuster novel, Cold Mountain, Frazier grew up in far southwestern North Carolina. In addition to Cold Mountain, Thirteen Moons and Nightwoods have an Appalachian setting. I personally find Thirteen Moons at least as appealing as the much better known Cold Mountain.
Michael Frome, Strangers in High Places. A beautifully written, well-researched, and deeply evocative look at notable visitors to the Great Smokies over the centuries.
Jim Gasque, Hunting and Fishing in the Great Smokies. This classic from 1949 was written by an Asheville journalist of the "been there, done that" nature, and the work makes easy and interesting reading. The original is rare but a reprint with a new Introduction by Jim Casada appeared a few years back and is readily available.
Joseph Hall, Smoky Mountain Folks and Their Lore. See also Sayings from Old Smoky, and Yarns and Tales from the Great Smokies. It should be noted that without Hall's stellar researches and field work, Michael Montgomery's A Dictionary of Smoky Mountain English (see below) would never have been published.
Silas House, Clay's Quilt. On of the leading voices of Appalachian literature today, House is an activist who has focused considerable energy on fighting strip mining.
Sam Hunnicutt, Twenty Years Hunting and Fishing in the Great Smoky Mountains. Extraordinarily rare in the original version (there are actually two somewhat different early versions, both scarce as hen's teeth), it was recently reprinted with a new introduction by Jim Casada. This book is quaint and written by a man who was marginally literate. Yet for a feel for what sport was like in the mountains a century ago, it is without parallel.
Herbert Hyde, My Home Is in the Smoky Mountains. Hyde was a splendid orator who filled every seat the N. C. legislative chamber any time he was scheduled to speak, the epitome of an old-time mountain lawyer, and a grand tell of tales as this collection of almost a hundred stories makes clear. The book deserves to be far more widely known than it is.
Alan and Karen Jabbour, Decoration Day in the Mountains: Traditions of Cemetery Decoration in the Southern Appalachians. A detailed and informative look at the long-established practice of cleaning cemeteries, decorating graves, and usually enjoying a fine potluck meal with singing of Gospel songs which is still prevalent in portions of the high country.
Loyal Jones, Appalachian Values. One of two unofficial deans of Appalachian studies (Cratis Williams being the other—see below), Jones wrote other works of importance including Minstrel of the Appalachians: The Story of Bascom Lamar Lunsford and Country Music Humorists and Comedians. But Appalachian Values, which provides a wonderful counterpoise to the countless efforts in stereotyping mountain folks, is perhaps his most important work. It also features splendid photography by Warren Brunner.
Horace Kephart, Our Southern Highlanders. I actually list this book with no small degree of doubt, because as Appalachian scholar Durwood Dunn wrote in his fine book on Cades Cove, it represents the absolute nadir of stereotyping of mountain folks. If you are a person with deep Appalachian roots and can read it without a growing sense of repugnancy, then I can only conclude that there's a hole in your soul or else your views of what is enduring and endearing about Appalachia are the antithesis of mine.
Robert L. Mason, The Lure of the Great Smokies. A little-known work, this book was written by a Knoxville resident who was a keen observer with a journalist's instincts. He got "out and about" in his effort to capture the essence of mountain ways.
Emma Bell Miles, The Spirit of the Mountains. Unlike contemporaries such as Kephart and Morley, Miles enjoyed the advantage of personal familiarity with the Southern Appalachians from having spent most of her youth there. Better still, she eschewed condescension and romanticizing, two practices which were almost the standard approaches in looks at the region in the first half of the twentieth century.
Zell Miller, The Mountains Within Me and Purt Nigh Gone: The Old Mountain Ways. Miller was one of the last of the old-time Democrat politicians who served as Georgia governor and a U. S. Senator and famously said that he didn't leave his party but rather the Democrat Party left him. Born, raised, and educated in north Georgia, he became a fine writer with a sure feel for and pride in his Appalachian roots.
Michael Montgomery and Joseph S. Hall, Dictionary of Smoky Mountain English. Massive, magisterial, and a "must have" for any serious student of Appalachian folkways, this work is unfortunately out of print and quite pricey. An updated and expanded version is in the works, but I have no idea of its current status. If you want to understand "mountain talk" in the fullest degree, this is THE key reference source.
Robert Morgan, Gap Creek, The Mountains Won't Remember Us, and Boone: A Biography, along with various other works of fiction, short stories, and poems. I'm personally not as fond of Morgan's work as that of a number of his contemporary "powerhouse" writers such as Ron Rash and Lee Smith, but there's no question that his is a major voice in contemporary Appalachian literature. As an aside, I have to wonder how on God's green earth this fellow, a Tar Heel born and Tar Heel bred, ended up with a decades' long career at Cornell University.
Margaret Morley, The Carolina Mountains. One of the early and classic examples of stereotyping of mountain folks. In my personal view this work ranks only second to Horace Kephart's Our Southern Highlanders when it comes to sad, shameful, and flat-out disgusting portrayals of the people of Appalachian and their folkways. Both books made a big splash on the national scene, but it is difficult to escape the conclusion they were written in search of Northern dollars rather than the truth.
Wiley Oakley, Roamin' with the Roamin' Man of the Smoky Mountains. A colorful character who put Gatlinburg on the map, Oakley wrote a number of other books including Roamin' & Restin', Restin', and Rememberin' the Roamin' Man of the Mountains (compiled by his son, Harvey). All are quaint and quirky, much after the fashion of Sam Hunnicutt's book, but they carry the tone and tenor of the Smokies in unmistakable fashion.
John O'Brien, At Home in the Heart of Appalachia. Set in West Virginia, this is a fine look at coal field culture and especially at the deep-seated Appalachian links to tradition and family. It is insightful not only on mountain folks but on the often ridiculous proselytizing of well-intentioned but singularly misguided outlanders determined to change the errant ways of Appalachia.
Duane Oliver, Remembered Lives and Hazel Creek from Then Till Now pay loving tribute to the author's forebears and a way of life with vanished with the creation of the Park.
John Parris, Roaming the Mountains. This book uses the title of his column in the Asheville Citizen-Times, which ran three times a week for over four decades. It is a collection of those columns, and the same is true for My Mountains, My People; Mountain Bred; These Storied Mountains; and Mountain Cooking. In my view no one has captured the essence of Appalachian life, with all its nuances, characteristics, traditions, and wonder, than Parris. To read his material is to be transported back to a world of pure delight, the true Appalachia of yesteryear.
Willadeene Parton, Smoky Mountain Memories: Stories from the Hearts of the Parton Family. The oldest of Dolly's many siblings, Willadeene is a genuine talent in her own right, as this book and a cookbook she wrote, All Day Singing & Dinner on the Ground, make abundantly clear.
Daniel S. Pierce, Hazel Creek: The Life and Death of an Iconic Mountain Community. A short but well-researched and balanced look at a thriving community which vanished, as did Cades Cove and Cataloochee, with the coming of the GSMNP. One big difference is that Hazel Creek is remote and not readily accessible, unlike the other two. Pierce is also the author of a book on the history of the GSMNP and perhaps the best work available on the history of moonshining in North Carolina, Tar Heel Lightnin'.
Bob Plott, Colorful Characters of the Great Smoky Mountains. This work focuses, as is true of several others from Plott, on hunters, bear dogs, and the sporting culture of the mountains.
Charles F. Price, Hiwassee: A Novel of the Civil War. The first of several works of fiction with a serious underpinning of fact from Price, I include this book primarily out of family loyalty. It touches, albeit tangentially, on the life of my paternal grandmother, Minnie Price Casada. Hers was a hard life, begun in bondage and lived in its entirety in poverty, yet she was in many ways a remarkable woman.
Mary Beth Pudup et al. (Editors), Appalachia in the Making: The Mountain South in the Nineteenth Century (1995). A scholarly collection of essays, many of which require some pretty deep plowing. I'm a recovering academic and I'll never fully understand why the ivory tower seems so dead set on producing prose which is all too often an instant antidote for insomnia. Having said that there I'll hasten to add that there is grist here for the mill of anyone seriously interested in understanding the making of Appalachia. Topics covered range from the Cherokees to race, women to deforestation, and much more.
Ron Rash, Serena, One Foot in Eden, The Cove, Saints at the River, and a bunch more novels along with short stories and poetry put Rash squarely in the forefront of contemporary voices of Appalachia. A good way to get a sampling is from The Ron Rash Reader edited by Randall Wilhelm. Fittingly, Rash holds the John Parris Chair in Appalachian Studies at Western Carolina University.
Gladys Trentham Russell, It Happened in the Smokies and Call Me Hillbilly. Unabashedly proud of her roots, Russell, who grew up along the West Prong of the Little Pigeon River not far from Gatlinburg, is enchanting. You won't find finer coverage of mountain life in the 1920s and 1930s than what she has to offer in prose spiced with a bit of poetry.
Henry D. Shapiro, Appalachia on Our Mind: The Southern Mountains and Mountaineers in the American Co0nsciousness, 1870-1920. This is, in essence, a scholarly study of outside views of people who were considered strange, backward, remote, and different. The work's lengthy bibliography is quite useful, although it is heavy going (and that's an understatement).
Muriel Earley Sheppard, Cabins in the Laurel. Set in N. C.'s Toe River Valley, this classic was written by an outlander from New York who moved to the region with her husband in the late 1920s. Although it probably overemphasizes backwardness, the book does not take the sensationalizing road traveled by Kephart, Morley, and others, and in some senses is closer to the work of Olive Tilford Dargan. One captivating aspect is photography by Bayard Wooten.
Richard A. Straw and H. Tyler Blethen (Editors), High Mountains Rising: Appalachia in Time and Place. A collection of fourteen essays ranging across such subjects as music, folklife, and religion. A notable oversight is food. In the present context Ted Olsen's chapter on "Literature" is of particular note.
Jesse Stuart. It is difficult to mention a single work, or even a half dozen, and get to the essence of the great son of the eastern Kentucky soil who was Jesse Stuart. He visited my undergraduate alma mater during my college years and while he didn't make a huge splash with me then, with the passage of time and hopefully greater wisdom I've come to appreciate his multi-faceted genius as a novelist, in memoirs, sonnets, and short stories. Try The Thread That Runs So True, My World, Trees of Heaven, or Men of the Mountains.
Stephen Wallace Taylor, The New South's New Frontier: A Social History of Economic Development in Southwestern North Carolina. Decidedly deep going, but for those willing to battle the surging and sometimes stifling seas of scholarly appurtenances, there's plenty of good stuff here. The book was an outgrowth of Taylor's dissertation at the University of Tennessee.
Laura Thornborough, The Great Smoky Mountains. Much of this book, written by a Knoxville native, is a now dated guidebook for outside visitors, but there is enough other material to justify its inclusion in this list.
Cleo Hicks Williams, Gratitude for Shoes: Growing Up Poor in the Smokies. Strictly speaking in a geographical sense, the author didn't grow up in the Smokies but just outside them. Also, she belabors mountain talk to the point of distraction, and I for one think she goes way overboard on this subject. Nonetheless, this book is an accurate and at times moving reflection of life in Appalachia in the years after the Great Depression.
Cratis D. Williams, Tales from Sacred Wind: Coming of Age in Appalachia. One of the founding fathers of Appalachian Studies, Williams was also a gifted writer. This memoir should be read in conjunction with I Become a Teacher: A Memoir of One-Room School Life in Eastern Kentucky and The Cratis Williams Chronicles: I Come to Boone.
John Alexander Williams, Appalachia: A History. Written by a professor at Appalachian State University, this book is perhaps most important for the manner in which it lets inhabitants of the region, gifted storytellers through the generations, tell their special story with their own voices.
Michael Ann Williams, Great Smoky Mountains Folklife. Although part of a scholarly series, this book is an easy read and is particularly insightful on music, dance, and the impact the coming of the Park had on local life. Her Homeplace: The Social Use and Meaning of the Folk Dwelling in Southwestern North Carolina is also an excellent use of oral history to explain home places.
J. D. Williamson, Hillbillyland: What the Movies Did to the Mountains & What the Mountains Did to the Movies. An in-depth study of stereotyping of the people of Appalachia through the eyes of Hollywood. If you are a product of the Appalachian soil the author's findings will make your blood boil.
Barbara Taylor Woodall, It's Not My Mountain Anymore. A poignant and powerful look, over the lifespan of a north Georgia woman, of change in Appalachia. You'll laugh, you'll sigh, and if you've got a heart, you'll cry. Most of all though, this lament offers a voice of longing for what we have lost.
Ann Miller Woodford, When All God's Children Get Together: a Celebration of the Lives and Music of African American People in Far Western North Carolina. A veritable tome, this look at blacks in WNC is an extraordinary compendium of research.
---
I hope you enjoyed Jim's book list! I'll share my favorite books about Appalachia in the near future.
Tipper
Subscribe for FREE and get a daily dose of Appalachia in your inbox