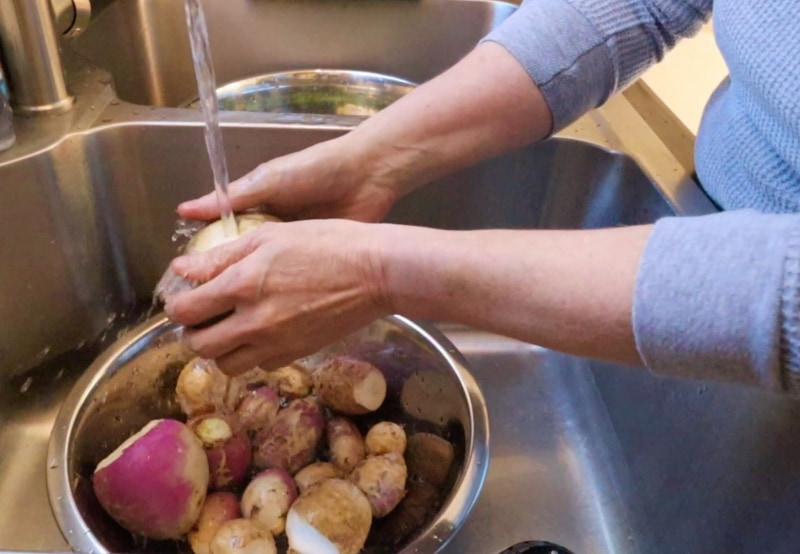 My fall turnips didn't do as good as they usually do. I even replanted them and they still didn't make.
Thinking of Spring planting I pulled up all the turnips we had left in the garden.
I love to eat turnips raw with salt! That's probably my favorite way to eat them. I like the flavor and the crunch.
My second favorite way to eat turnips is stewed.
For stewed turnips I quarter or chunk up the turnips, cover with water, add butter, salt, and pepper and stew till done.
Stewed turnips make a fine accompaniment to soup beans and cornbread.
Tipper
Subscribe for FREE and get a daily dose of Appalachia in your inbox