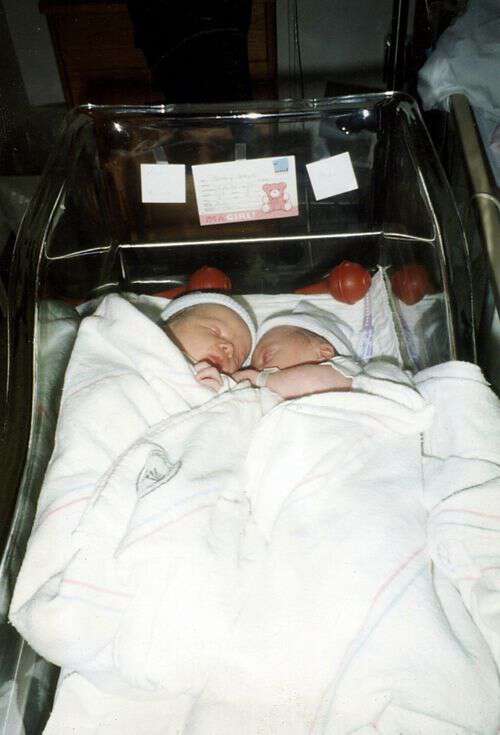 Is there anything sweeter than a Georgia Peach? Since Chatter and Chitter were born in Gainesville, Georgia I've always told them they're my Georgia Peaches.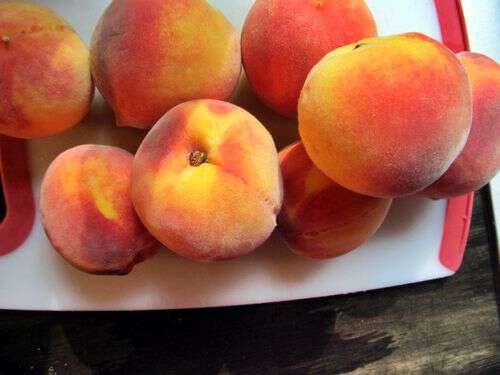 This is the time of the year for fresh peaches in my neck of the woods. And appropriately enough both girls love peaches in any shape, form, or fashion.
There is one downside to fresh peaches. Sometimes they go bad before you can gobble them all up. Our favorite way to eat peaches is out of hand, but not wanting any to go to waste, Chatter and I recently looked for a dessert recipe that used peaches as its star player.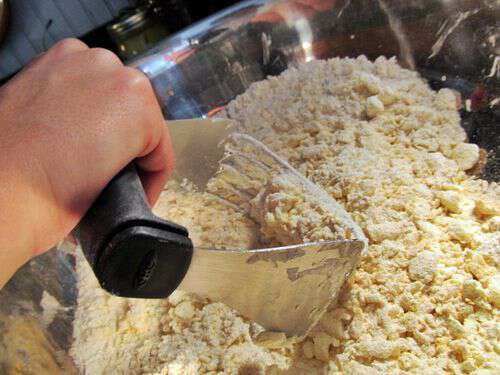 We found Peach Crumb Bars over on the Brown Eyed Baker blog.
There's a dough part of the recipe for which you will need:
3 cups plain flour (all purpose)
1 cup sugar
1 teaspoon baking powder
1/4 teaspoon salt
1 cup cold butter (2 sticks)
1 egg
Then there's the peach filling part for which you will need:
5 cups peeled diced or sliced peaches (about 7 peaches-we diced ours)
2 tablespoons lemon juice
1/2 cup plain flour (all purpose)
1 cup sugar
1/4 teaspoon salt
1/2 teaspoon ground cinnamon
1/4 teaspoon ground nutmeg (if you're not a fan of nutmeg you could leave this out)
I let Chatter make the dough while I made the filling. Makes me wish I had a kitchen helper to order around for all my cooking endeavors!
For the dough-mix flour, sugar, baking powder and salt. Then cut the butter in using a pastry knife. Add egg and also cut it into the dough. Divide dough in half.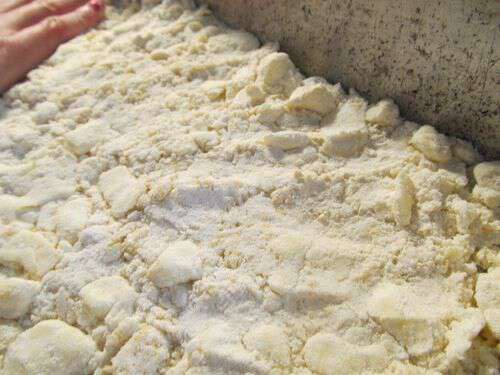 Pat half of the dough into a 9 X 13 baking pan. Place un-used dough as well as the dough in the pan in the frig until you have the filling ready.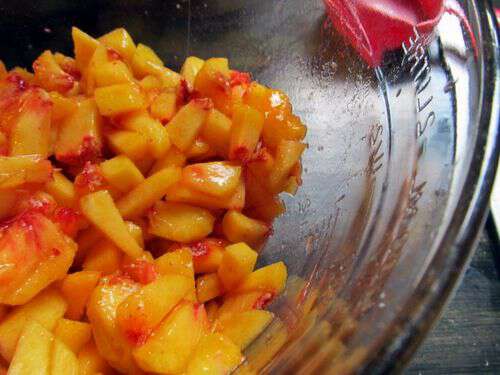 Place peaches in a large bowl and gently mix in the lemon juice. In a separate bowl mix flour, sugar, salt, cinnamon, and nutmeg. Pour over the peaches and gently mix.
Spread peach filling over chilled dough. Sprinkle remaining dough over peaches.
Bake at 375 degrees for 45 minutes or until the top is lightly browned. Mine took a little longer than 45 minutes. Cool completely before eating. I forced myself to wait till the bars cooled and I'm glad I did-I think it gives the crust time to crisp up.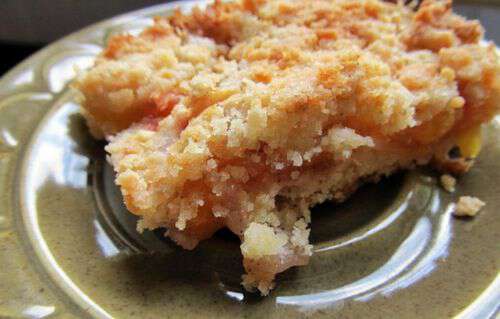 So very tasty! A really delicate crisp crust and the peaches aren't overly sweet. Perfect with a cup of coffee or a glass of milk.
I believe this recipe would work great with other fruit too-I'm planning on making it with apples or blueberries soon. I'll let you know how it turns out.
Tipper