The Three Indians Princesses have been forced to move their summer camp to higher ground…higher covered ground. Granny's back porch. This past winter the local EMC came around trimming trees and were nice enough to run most of it through a chipper, leaving Granny with a huge pile of mulch. Unfortunately for the girls, it's smack dab in the middle of their favorite tepee camp. As they searched for a new camp location the plentiful rain we've had this summer made Granny's porch the ideal place.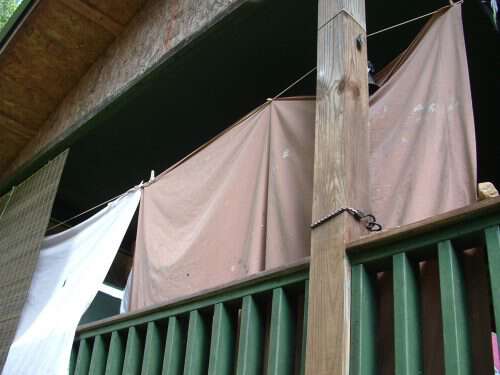 You can see how Granny's clothesline assists in their tepee building.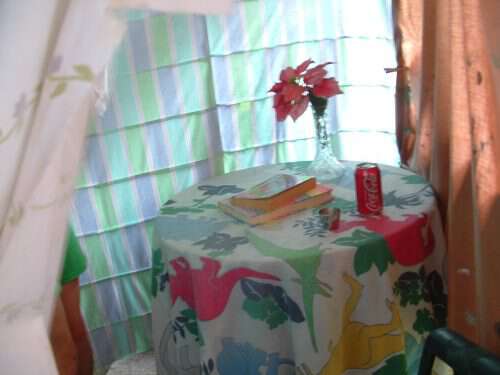 They each have their own room-this one belongs to Princess 1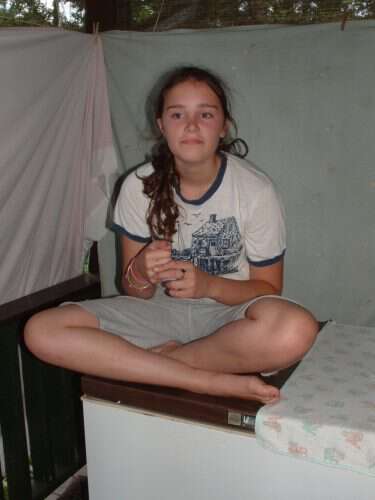 Princess 2-I think she's got the best spot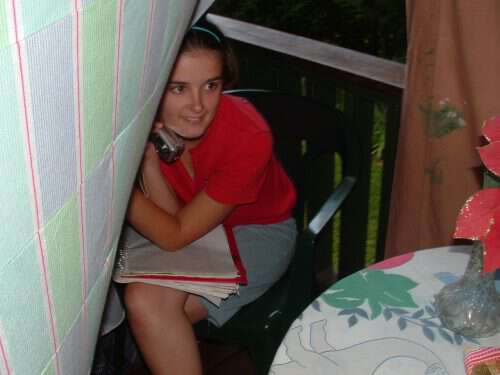 Princesses 3's corner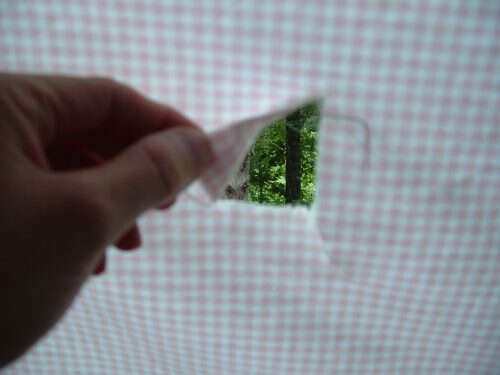 The Princesses have some neat spy holes-just in case an invading tribe comes into their territory.
I like how the wind billows their walls-and sends a soothing breeze through the camp.
Pap says at 12 & 11 years old-the Three Indian Princesses are about too old to be playing house. Granny and I say-we hope they're still playing  house when their 18.
Ever build tepees or tent houses when you were a kid?
Tipper