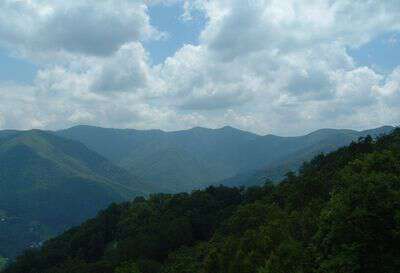 The girls and I have spent the last week in the mountains of Haywood County NC.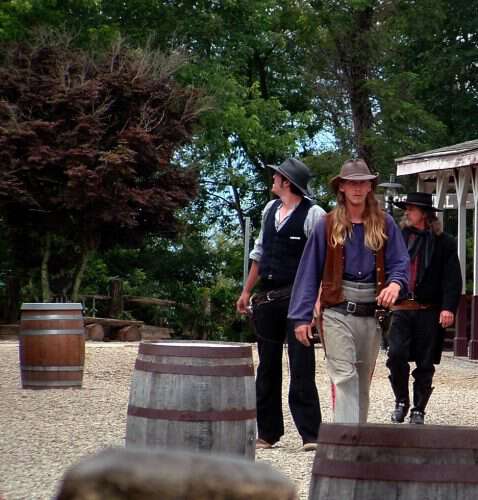 We've watched Gunslingers battle it out on the high top of Ghost Town Mountain.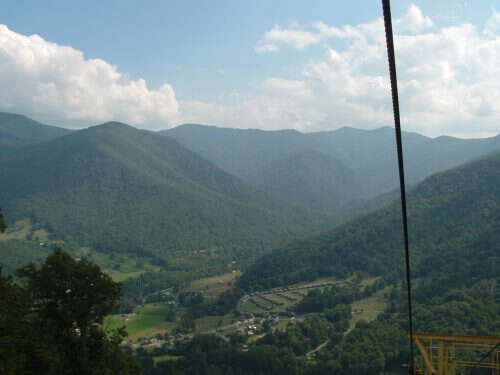 Been terrified on the chairlift ride down the mountain (at least I was).
We've made new friends-native Appalachians who are as dedicated to preserving the traditions of Appalachia as I am.
We've enjoyed spending time with Nana and Papaw.
But amid all the joy-my week has been touched by sadness. Two folks I care deeply about have went on over the mountain to wait on the other side.
My Aunt Geneaive passed away early this week. She was Granny's closest sister in age and closest sister in other ways as well. They shared many firsts together as children; they shared their triumphs and struggles as they raised their families; and celebrated the arrival of their grandchildren; and great grandchildren. Geneaive was a kind loving mother figure to all who met her including me. She immediately made you feel at home and loved all at the same time. She had the key to comfort and turned it often.
Barry was a friend of mine. I believe he was a friend to every person he met. He consistently reached out to those who crossed his path. Barry walked his life with a cheerful step and a kind word on his lips. He was a staunch supporter of Netwest Mountain Writers And Poets and helped to further the hopes and aspirations of many Appalachian Writers.
Both of my dear loved ones will be greatly missed by their close knit families and by the world at large. This week's Pickin' & Grinnin' In The Kitchen is dedicated to Geneaive and Barry who are now waiting just over on Glory Mountain for the rest of us.
Hope you enjoyed the song.
Tipper