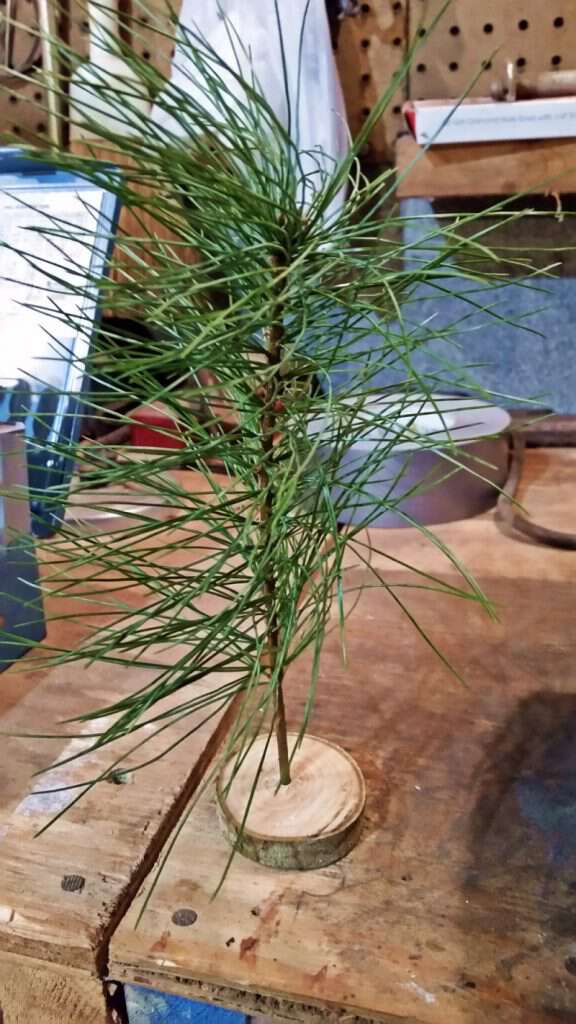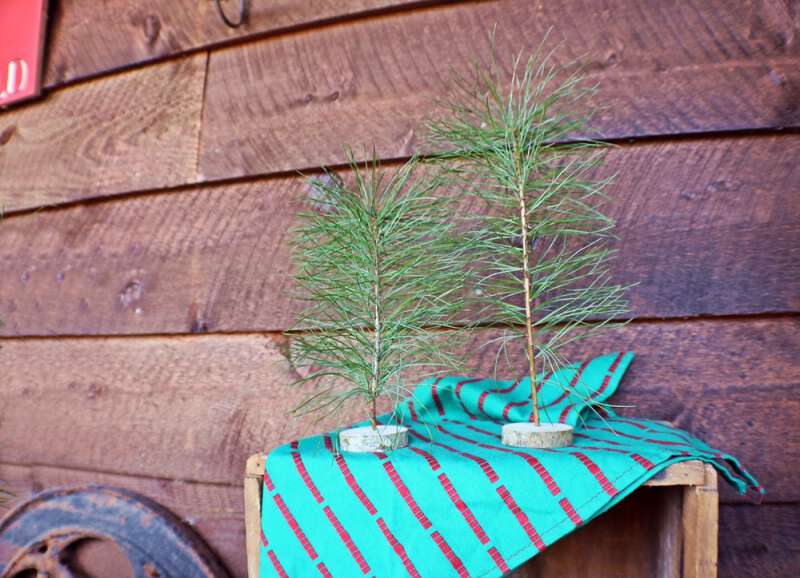 I love to make Christmas decorations. I'm sure it's because Granny made Christmas decorations every holiday season. Actually she still does, although these days her creations are limited to the crochet variety.
I found this simple tutorial on how to make Christmas trees and decided to give it a try.
With The Deer Hunter's help the project was done in no time.
We headed out into the woods beyond the chicken coop with his trusty folding saw. We cut down a small tree and went to his workshop in the basement.
Click on the video to watch – Click on the video to stop it
The tree was about two inches in diameter. The Deer Hunter sawed the tree into small 1/2 inch lengths. After the rounds were cut he used his drill press to drill a small hole in the center of each. I'm sure a hand held electric drill or even a hand powered drill or screw-driver would work to make the holes too because they don't have to be very large or deep.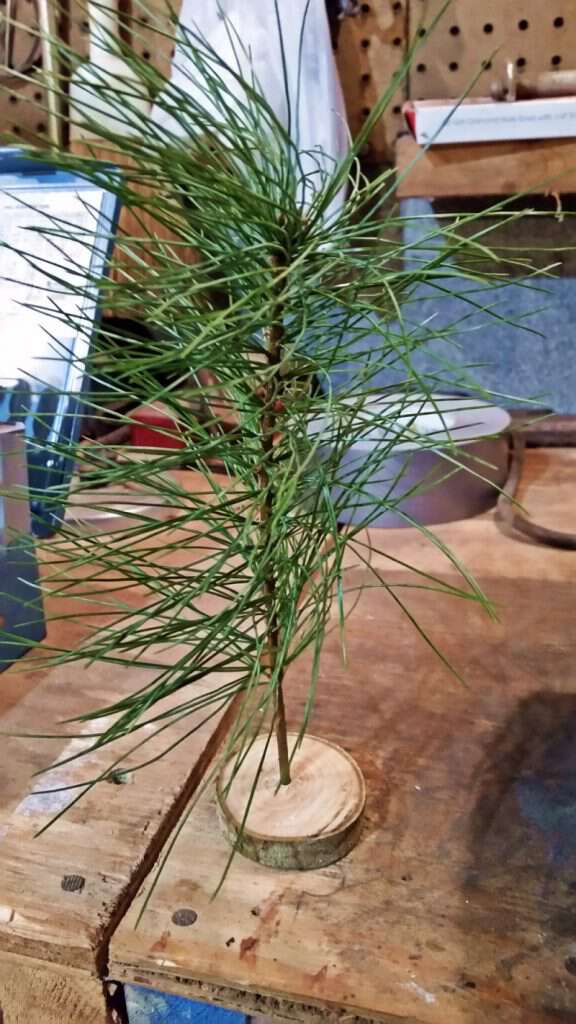 I went out to the back yard and cut off small pine branches to stick in the drilled holes.
I think they turned out just dandy! The day I made them I baked a Black Walnut Pound Cake. Late that evening I took Granny some of my cake and I took along one of the little trees we made. She thought it was the cutest thing! She said "Do you think it'll make it till Christmas?" I said "Well if it don't just go get you another piece of pine to stick in the hole."
I love to use fresh greenery during Christmas and I know I'll use the small rounds for years to come.
Tipper