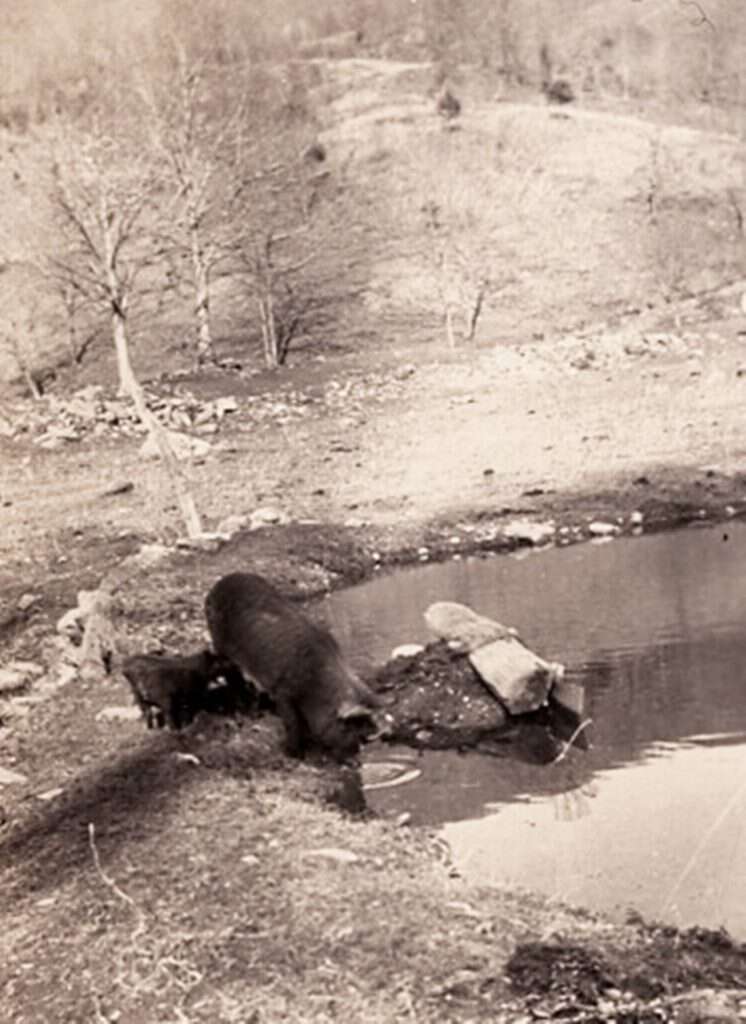 "When Father butchered a hog no meat was wasted. Not even the bladder. Mother or Father got a hollow reed or stick for us and we inserted it in the neck of the bladder and blew it up as you would a balloon. After a piece of twine was tied firmly around the neck of the bladder it was hung on a nail behind the stove or near the fireplace. Slowly the skin would dry out and harden. In a few days the bladder-balloon would float in the air when we played with it. Each one lasted all winter and served as a toy for the children.
Mother cleaned the head of the butchered hog and made souse (as she called it). Other people call it head cheese."
—Sidney Saylor Farr – "More than Moonshine"
---
I've read and heard folks talk about using the hog's bladder as a balloon, but never the part about letting it dry out and harden into a ball.
To read Pap's memories about hog killing day go here. Follow this link to read a great guest post about hog killing day written by Keith Jones.
Tipper
Subscribe for FREE and get a daily dose of Appalachia in your inbox