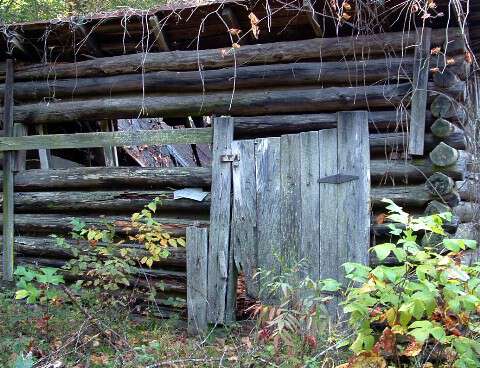 "Today's medical procedures and equipment can make a broken bone seem to be little more than an inconvenience. However, that was not the case back in 1910, as experienced by my dad, Homer Parker who suffered a broken leg.
The accident occurred when my dad, who was seven years old, was accompanying his father to a sawmill with a load of logs on a mule-drawn wagon. The trip was taking them over a mountainous road. When they were about a mile and a half from home, the wagon hit a rocky spot and Dad was thrown from the wagon. Before Grandpa could stop the mules, the wagon wheel ran over my dad's leg.
Grandpa suspected the leg was broken and since there was no house nearby, he picked up Dad and started walking and running toward home. Most of the route was up a mountain. When he reached the top of the mountain, he started screaming for my grandma, hoping she would be outside the house and would hear him. He yelled to her that Dad had broken his leg and asked that she send someone for a doctor. Fortunately, she was outside and did hear him.
Grandma, upon hearing the alarm, did some screaming herself. Her brother, Uncle Merida Weaver, who lived a half mile farther away heard her and immediately went to see what was wrong. He then walked and ran bout two miles to summon Dr. Goss. (Dr. Goss lived near where Mack Aaron's Apple House is located today.) The doctor, traveling by buggy, reached Grandpa's house in Bucktown about two hours later. He set the leg and splinted it with two pieces of lumber.
Dr. Goss recommended the leg be kept straight on a rigid surface until it healed. To do that they took an inside door down and made Dad a pallet on it. He lay on his back on the door, day and night, for six weeks. There was no cast to be autographed by friends and no means of mobility, as there would be now for a child with a broken leg.
I don't recall my dad discussing that accident, so apparently the only lasting effect of the broken leg was a lifetime limp and arthritis in his later years. My grandma, who also suffered the lack of medical equipment, related to the story. She was paralyzed and bedridden with arthritis throughout the years of my knowing her.
—June Parker Edeker – "Reflections on Mountain Heritage"
---
You can find this piece, along with other writings in "Reflections on Mountain Heritage" published by the Gilmer County Genealogical Society, Inc.
If you'd like to pick up your own copy of "Reflections on Mountain Heritage" you can find it here for a very reasonable price.
My Papaw Wade suffered a broken leg as a young boy. He fell off the roof of a cabin. Much like the boy in the story the break resulted in a life long limp. Papaw never let that limp get in his way, he was a hard working man.
Tipper
Subscribe for FREE and get a daily dose of Appalachia in your inbox