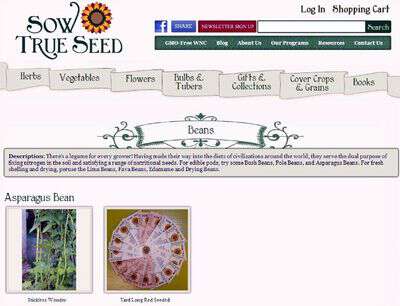 The Blind Pig & The Acorn's Bean Project was sponsored by Sow True Seed.
Sow True Seed sent seeds from most of their bean varieties. I, along with 4 Blind Pig & the Acorn @ Large Bean Reporters, planted the seeds and over the course of the summer we kept track of the following attributes:
early growth
bean vine
growth throughout the season
harvest
and perhaps most important-taste
A few weeks ago, I shared the results of my test varieites, today I'd like to share the results from the @ Large Bean Reporters.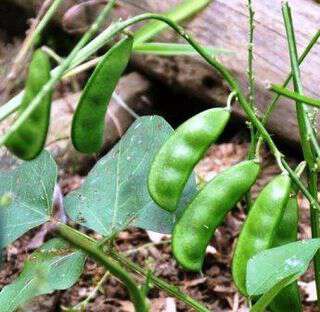 Western NC author, Vicki Lane, reporting on the Lima Bean Dixie Speckled Butterpea Bush Bean:
Oh, Tipper — there were problems. First a groundhog nibbled them, setting them back, but they went on to flower. At last they began to bear but not heavily — never enough that I could try a mess fresh. And then the deer invaded. I managed to salvage some for seed but the overall experience was not great — as much my fault as anything. I'll try them next year and hope to taste them.
————————–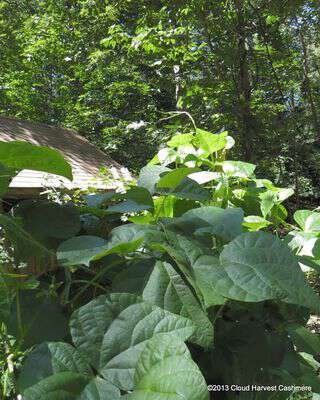 Second: Quinn reporting on perhaps the funniest named bean-Lazy Wife Greasy Pole Beans:
Since this was an experiment, I did 3 small plantings, in 2 locations, working around a stretch of very wet weather. First, on 31 May, I planted a short row of ten beans by the goat barn. These seeds were presoaked to give them a headstart on germinating.
In only four days, the cotyledons began to appear. It was tremendously exciting! Really, does this sight ever get old?
After 9 days, these bean plants began popping up piecemeal over several days, and on the 14th of June, I planted the remaining 20+ seeds along the same fence. These last seeds were not soaked first. To my astonishment, eight days later, they all came up simultaneously. One morning there was a perfect row of beans greeting the sun, where the day before there had been only a line pressed into the ground.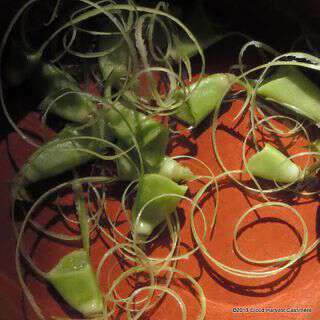 I wouldn't call them "stringless" exactly…
but I've never minded stringing beans, so maybe I'm not quite as lazy as the "lazy wife" these beans were named for! But…had they grown too big? Would they be tough?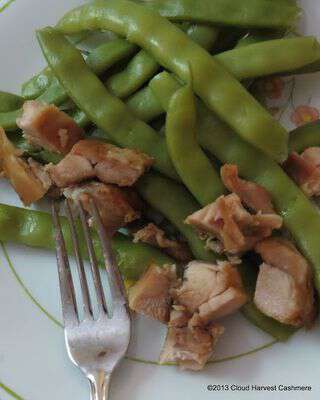 Steamed them whole…to accompany a little leftover roast chicken. Delicious beans! Meaty, yet tender. Lovely flavor.
————————–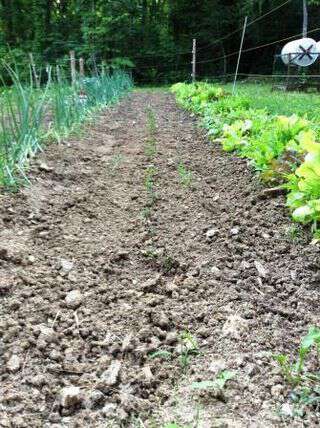 Third: Patti, aka Osage Bluff Quilter, reporting on: Snap Bush Royal Burgundy:
They were planted June 10th, conditions were a little on the dry side. Our row was about 20 feet long. I did water them a little. Twelve days later they were popping through the dirt. I must say we don't have the best soil here in mid-Missouri. There is a lot of clay in the soil. We have, over the past three years since building our gardens, added a lot of cow manure.
Growth was slow, blooms were just as slow. But when they came, they were beautiful purple blooms. I wanted to cut
them and bring them inside they were so pretty. But I resisted knowing what the consequences would be!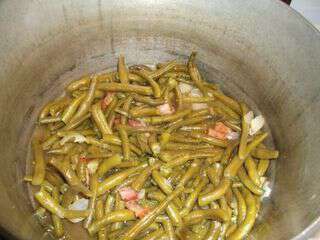 Our first picking gave us only enough to make a nice size meal. That was on July 26th. Two weeks later they really started producing. I first canned 5 quarts and a week after that I canned 7 pints.
In the end, we really liked the beans, they were good producers just a little later than what we were use to.
————————–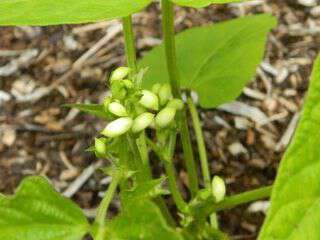 Lise from Lise's Log Cabin Life reporting on 2 bean varities: Strike Snap Bush Bean and Margaret Best Greasy Cut-short Pole Bean.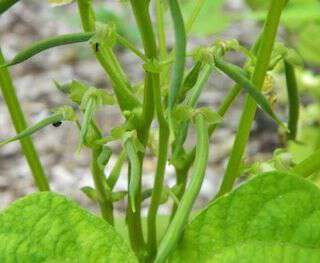 Snap – these grew well from the beginning and began producing early on


Greasy Cut – took a very long time to get big enough to produce flowers
Snap – prolific and still producing, nice sturdy bean


Greasy Cut- it took a while to get the beans
Snap – awesome…sweet, crispy, beautiful green, very appealing looking


Greasy Cut- pods are a little tough, the seeds inside are big and a little hard. They tasted OK, but can't compare to the snap beans and even our pole and bush beans tasted better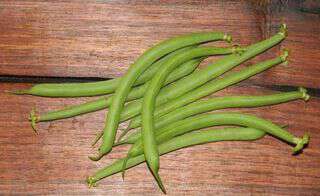 Snap – we are saving seeds from these and are looking forward to planting them again


Greasy Cut- we are saving some seeds, but I don't know that we will plant again.  They also yellow very quickly, both on and off the vine.

Even though it wasn't the best summer for gardening, we had tremendous success with our beans. Like I said before, they're still producing!
————————–
I hope you enjoyed the bean reporting! How cool is it that the Snap Bush Royal Burgundy start out purple-but turn green once they are cooked? I think I'd like to grow them for that reason alone!
Sow True Seed has been very good to the Blind Pig & the Acorn over the last 2 years, and I certainly hope our partnership continues into the future. If you've never signed up for their free newsletter-jump over to their website and do so. The newsletter always has interesting gardening information and tips in it. Sow True Seed also has a great blog-you can subscribe to it for free as well.
Tipper