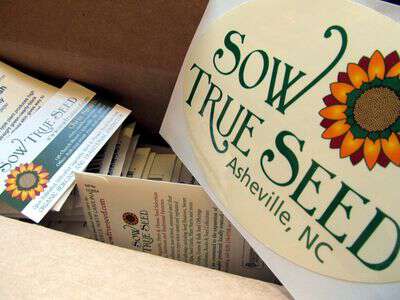 Having Sow True Seed sponsor my garden allows me to try new things. Since we have limited garden space, I try not to go overboard with my experiments…but Sow True Seed's generosity makes it hard not to want to try it all!
Chatter and I have become more interested in herbal remedies over the last year. When it came time to send my order into  Sow True Seed she helped me pick out seeds that would be a great addition to our herbal arsenal.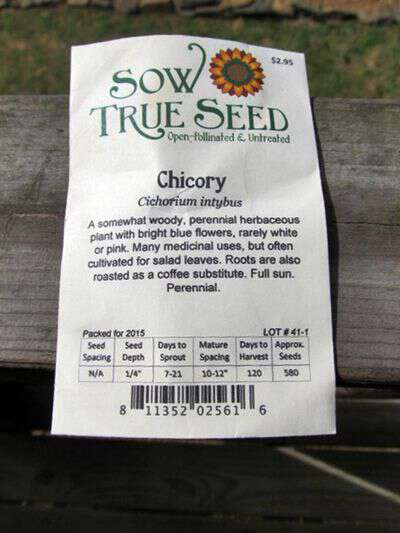 Chicory: A somewhat woody, perennial herbaceous plant with bright blue flowers, rarely white or pink. Many medicinal uses, but often cultivated for salad leaves. Roots are also roasted as a coffee substitute. Full sun. Perennial.
I wanted to try this one because I love Perennials! I'm all about planting it one time and enjoying it for the summers to come. Being able to use the roots as coffee give it an interesting twist.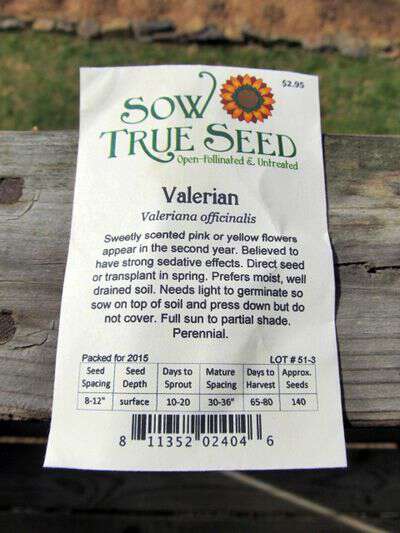 Valerian: Sweetly scented pink or yellow flowers appear in the second year. Believed to have strong sedative effects. Direct seed or transplant in spring. Prefers moist, well drained soil. Needs light to germinate so sow on top of soil and press down but do not cover. Full sun to partial shade. Perennial.
I've read varying opinions about this one, but Chatter and I decided it sounded like something that could be useful if you didn't have access to modern medicine.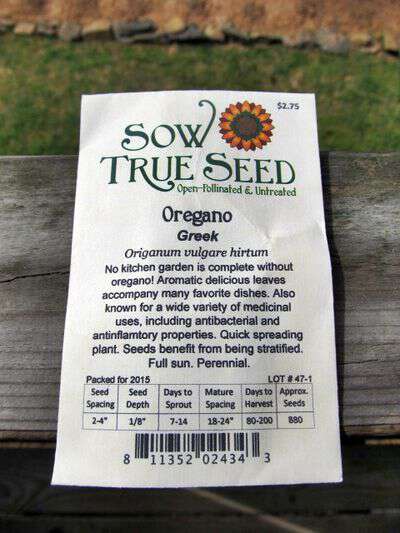 Oregano: No kitchen garden is complete without oregano! Aromatic delicious leaves accompany many favorite dishes. Also known for a wide variety of medicinal uses, including antibacterial and antinflamtory properties. Quick spreading plant. Seeds benefit from being stratified. Full sun. Perennial.
We use oregano all the time-so this one was a no brainer. I'm not sure why I never thought of growing it before.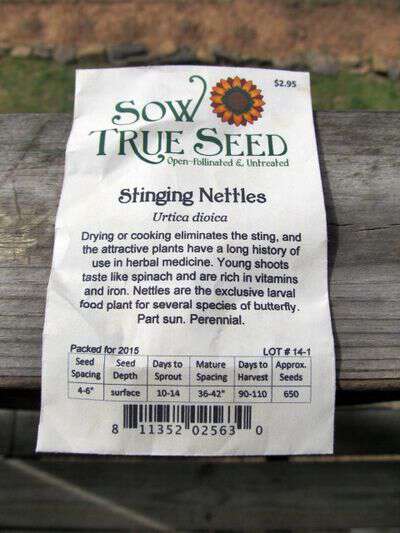 Stinging Nettles: Drying or cooking eliminates the sting, and the attractive plants have a long history of use in herbal medicine. Young shoots taste like spinach and are rich in vitamins and iron. Nettles are the exclusive larval food plant for several species of butterfly. Part sun. Perennial.
Chatter picked this one. She insists she's used it before with good results and that she enjoyed tea made with dried stinging nettle leaves. I was reluctant because I have memories of finding myself standing in a patch of Stinging Nettle with a pair of shorts on back in the day when The Deer Hunter and I were fishing up the Pigeon River in the Sunburst area.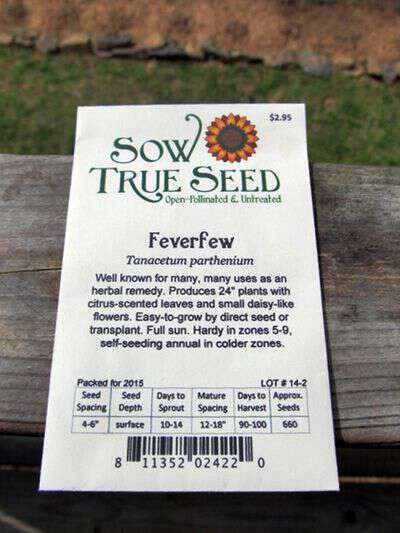 Feverfew: Well known for many, many uses as an herbal remedy. Produces 24″ plants with citrus-scented leaves and small daisy-like flowers. Easy-to-grow by direct seed or transplant. Full sun. Hardy in zones 5-9, self-seeding annual in colder zones.
I've read a lot about Feverfew in the last year and find it fascinating. And it has pretty blooms to boot!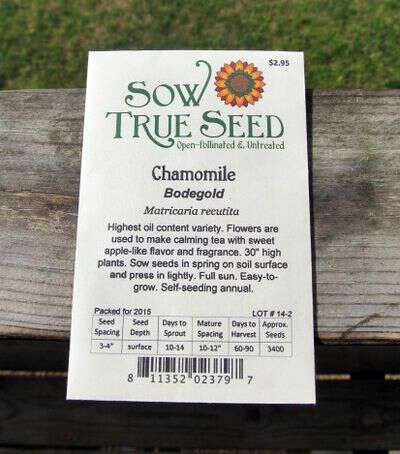 Chamomile Bodegold: Highest oil content variety. Flowers are used to make calming tea with sweet apple-like flavor and fragrance. 30″ high plants. Sow seeds in spring on soil surface and press in lightly. Full sun. Easy-to-grow. Self-seeding annual.
The Deer Hunter and the girls are big hot tea drinkers-me not so much. Their choice tea is Chamomile.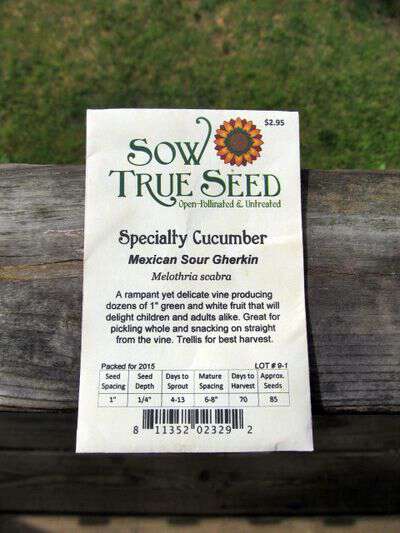 Mexican Sour Gherkin: A rampant yet delicate vine producing dozens of 1″ green and white fruit that will delight children and adults alike. Great for pickling whole and snacking on straight from the vine. Trellis for best harvest. These crisp juicy fruits seem to sit around lazily on the ground, just waiting to plucked because nothing quenches the thirst on a hot day in late July quite like a cucumber. While most people are familiar with the common dark green slicer cukes, they actually come in a variety of shapes, sizes, and even colors. Any cucumber can be pickled, but some varieties are bred for uniformity and girth and are specifically labeled for pickling. Slicers, which are mostly eaten fresh, are thinner and longer with some that can even grow up to two feet if given the opportunity. Nutrients: vitamins A, C, K, B6, folate, thiamin, potassium, magnesium.
This last one isn't a herbal remedy but I couldn't resist trying it. I've been growing Sow True Seed's Lemon Cucumbers for a few years now and can't wait to see how this one does in comparison.
Now that you know what's new in my garden tell me what's new in yours. Drop back by in a few days and I'll update you on the rest of the garden.
Tipper