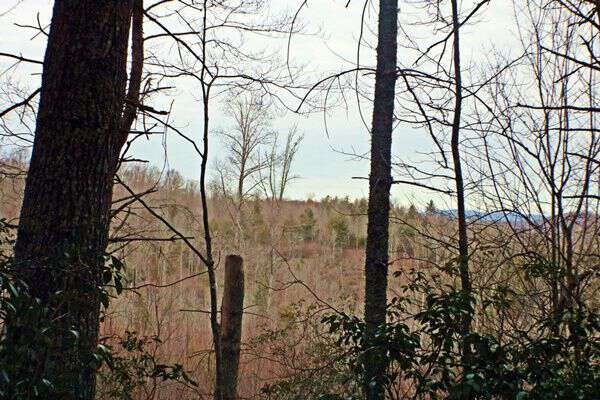 The 1974 Winter Edition of the Foxfire Magazine contains a compilation of newspaper articles written by Harvey Miller. At the time of the magazine's publication Miller's weekly column had been around for sixty years and was till being published in the Tri-County News located in Spruce Pine, North Carolina.
Here are a few of the February excerpts from the magazine.
1960
Donald McCoury has been keeping a record of the weather at his home for three years. His home is far up on the mountainside of Big Ridge where he has a vast view of the surrounding countryside, so much better than most everybody. He can see when the weather is playing freakish tricks, referring to last summer when his mountain would be getting a hard rain while down in the main Pigeon Roost valley the sun would be shining brightly and not a drop of rain was falling.
He first began to check the local weather with the weather chart on a calendar to see how they paralleled together and he soon got so accustomed to doing this that with the continuous service, he now calls it an interesting hobby.
He is 14 years old and the only child of Mr. and Mrs. Aspie McCoury, who have lived at this same location on Byrd Creek for over twenty years. The Pigeon Roost lad has been so handicapped down through the years due to suffering from a nervous disorder and other lingering illness that he never did get to attend the public school a day in his life, yet he has managed to accomplish the knowledge of about a a fifth grader in reading, writing and arithmetic.
The jotting down of this daily weather report has come to be no hard problem at all to do. His weather report for the year of 1959 reads like this: 152 rainy days, 57 days with thunder storms, 46 frosty mornings, 30 snowy days and 80 days of fair weather.
2/11/60
——
1961
Mrs. Senia Ray, a resident of the Pigeon Roost area, reported that she has a "pet" redbird that she has seen about every day this winter.
The redbird first alights on her clothes line wire stretched near her home, where it makes a noisy call, and when Mrs. Ray puts more food on the feeding board, the beautiful bird then promptly comes to the feeding station which is nearer her doorsill to eat.
There is an old saying that is still going the rounds here about the redbird – when you hear its noisy song during a dry weather spell, it's a good sign of it going to rain.
There is another saying used about the redbird by the unmarried girls. When they see a redbird sitting far up on a limb of a tree and making its noisy chat and these young girls will begin to quote out loud, "Redbird, redbird, fly to my right hand and I will see my sweetheart by next Saturday night."
I have learned of a family in the Pigeon Roost area who has in their family Bible that has been handed down from generation to generation a feather from a wing of a redbird that is believed to be about 75 years old. The feather is always kept at a certain passage in the Bible where the scripture reads about birds.
2/23/61
——
1962
Donald McCoury of the Byrd Creek section of Pigeon Roost said the Easter flowers in his section was two inches high out of the ground on Feb. 4th. He said that the wild dandelions was in full bloom on that day. McCoury said there seemed to be plenty of pheasants on Big Ridge; he said the covey of birds flew in every direction.
McCoury also said the first thunderstorm of the year was on Feb. 9th, and he said according to  the old timey saying is that we may look out for a killing frost on May 9th.
2/22/62
——
I think it would be a wonderful thing to write down the weather every day and then look back over it at year end like Donald did. I'd just need to figure out a way to remind myself to write it down!
I've been watching a red bird in the apple tree out the window from my computer. It's flight catches my eye and then I watch it sit in the tree until it flies away. I need to teach the girls the quote and let them run out and yell it at the bird next time I see it.
After our unusually warm February I've heard more than one person say we'll pay for it come March…maybe in the form of a blizzard! Which as you can imagine makes me grin from ear to ear because I'm still holding out for one more big snow before spring of the year arrives for real.
Be sure to jump over to the Foxfire website and poke around. They are still publishing the magazine and those wonderful Foxfire Books too.
Tipper
Subscribe for FREE and get a daily dose of Appalachia in your inbox