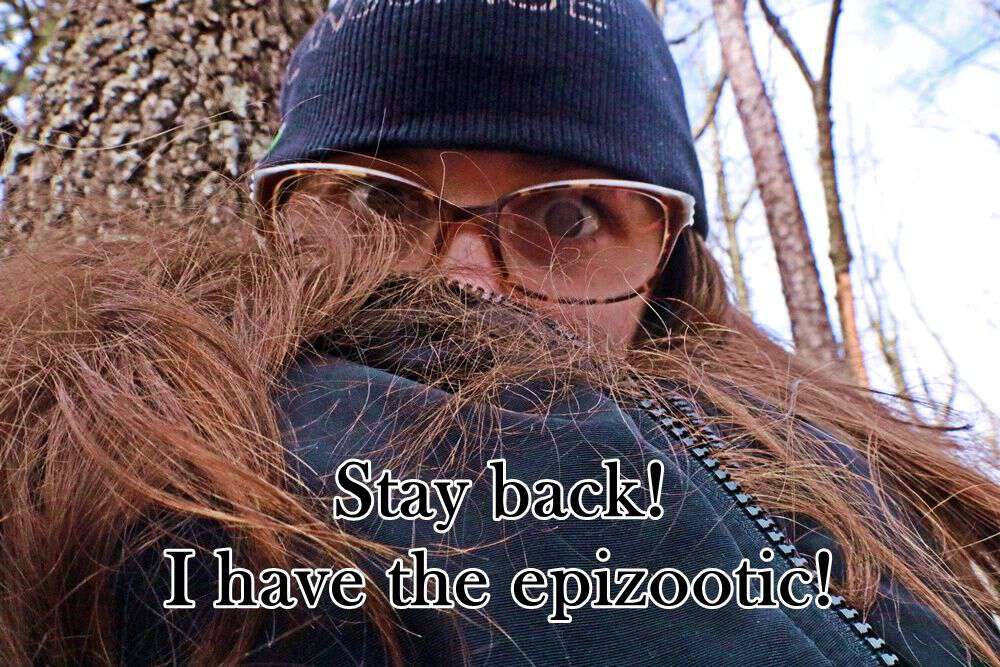 Have you ever heard folks use nonsense words to describe their sickness?
I've heard folks in my area of Appalachia use the following nonsense words to describe their illness:
epizootic
epizooty
creeping crud
the crud
a bug
feeling puny
Although not as common, I've also heard folks say they had the:
tizic
heaves
miseries
ague
hydrophobie  (Pap used this one in a kidding way when he was sick-of course he knew he didn't actually have hydrophobia but he sure felt like he might)
One of my friends loves our Appalachian language as much as I do. I told her I was planning a post about nonsense sickness words and she asked her mother and mother-n-law if they knew any. Both ladies live in the Shooting Creek area of Clay County NC. They had some really unique ones.
palpeetus of the punk
diabetes of the blow hole
membrens croup (this was an infant illness)
When I was young and someone had diabetes folks called it sugar. For example: "No honey she can't have no candy she has sugar and that means she can't eat any candy.
I've also heard folks who have arthritis say they had the arthur.
Here's a few sickness related words from the Dictionary of Smoky Mountain English:
puny-turned
dauncy (sickly or frail)
the flux (diarrhea)
phthisic (asthma or a bad cold)
peaked
weak trembles
Hope you'll leave a comment and add to my list of unusual words used for sickness.
Tipper
Subscribe for FREE and get a daily dose of Appalachia in your inbox