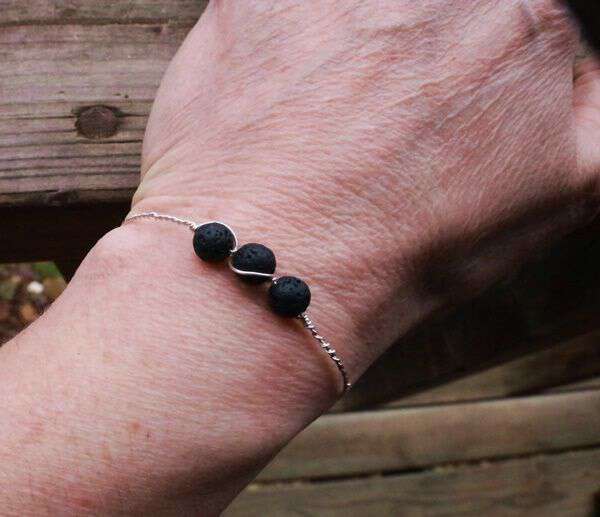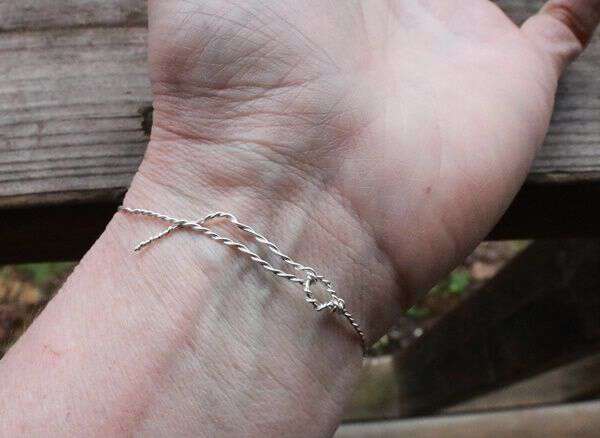 1. Chitter has been making the absolute coolest bracelets. They're made with wire and lava rock beads. Why lava rock beads? Since lava rocks are porous they work wonderful with essential oils. Put a drop or two of your favorite essential oil on the bead(s) and presto you've got a way to take the calming or invigorating oil with you through the day. My favorite part of the bracelet is the easy way it fastens. The easy fastening mechanism also allows the bracelet to better fit your wrist. If you'd like a bracelet of your own jump over to Chitter's Stamey Creek Creations Etsy Shop and pick one up. She has two different options-each one comes in two sizes. Follow the links below to pick up your own bracelet.
2. The warm weather has bloomed out pretty much every early spring flower, bush, and tree in our area. And the warm weather has also had snakes out and crawling. Don't remember ever having to chase a snake out of my flower bed in February. (click on the video above to see the snake and click on it again to stop the video)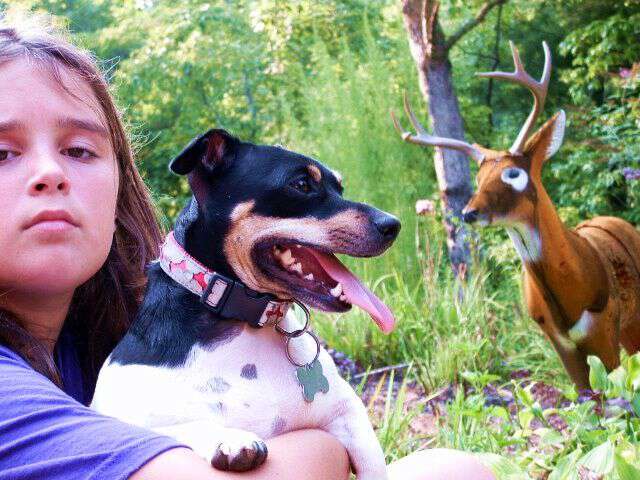 3. I was looking for a certain picture the other day. I knew the last time I saw it was about four computers ago. I drug out all my old photo cds and spent half the day looking for it. I never found the photo, but I did find one of my all time favorite ones that I had totally forgotten about. That's it above. I have no idea why I like it so much. I'm pretty sure I didn't even take it on purpose. I love the expression on Chitter's face and the way Ruby Sue's tongue is hanging out like she's just been running a butterfly and best of all is the weird looking deer target in the background.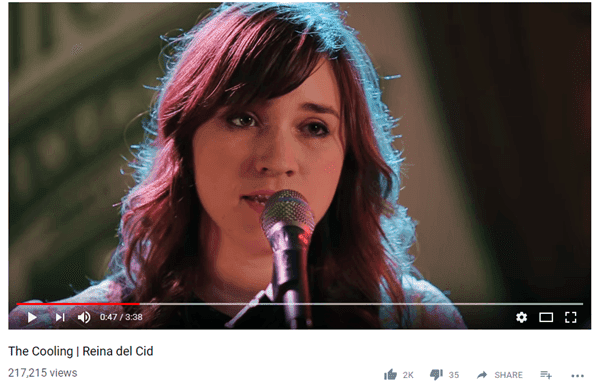 4. It's been several years since my nephew Ben sent me a video of Reina del Cid. He thought the girls would like her music. They didn't, but I fell for her voice and her mannerisms. One of my favorite songs is an original she wrote called "The Cooling". It's really kinda gruesome, but it speaks to me somehow. If meaningful gruesomeness isn't your thing check out her peppy upbeat version of the classic "Jambalaya".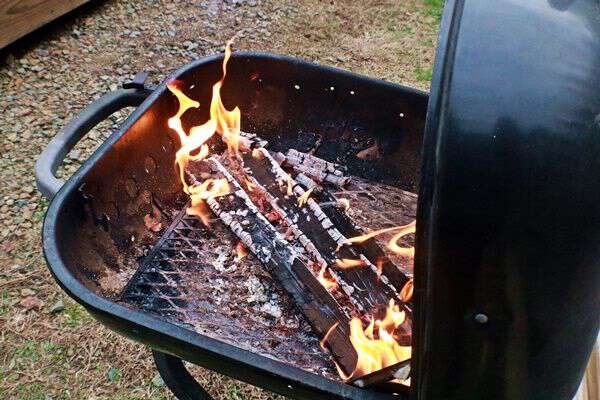 5. The Deer Hunter has had gas grills in the past, but we haven't had one for a least four years now. He says he doesn't want a new one because any we could afford would be junk the day we brought it home. He always figures out a way to grill when he wants too. His current method is building a fire inside an old charcoal grill.
Tipper
Subscribe for FREE and get a daily dose of Appalachia in your inbox