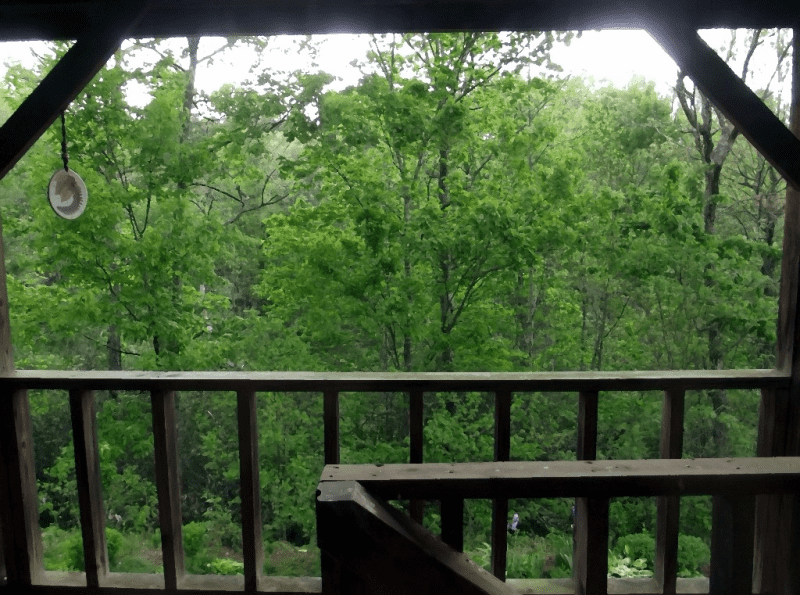 Does your family members each have their own seat? Like at my house-The Deer Hunter always sits in his recliner; I always sit in the same corner of the couch; Chitter almost always takes the love seat-and Chatter takes the other end of my couch.
From my spot I can look straight ahead through our living room picture window-the photo above is my view. I've never counted how many times a day I look out that window, but its safe to say I look out it fairly often.
Even though I look out that window all year long. It's the view from this time of the year that somehow manages to sneak up on me.
Its like one day I look and see the least little leaves, only a smudge of green telling me Spring is almost here. Then BAM the next day I look and the green wall is back.
Every year I tell myself I'm going to make sure I notice the exact moment all those leaves unfurl to morph into my wall of green, but so far they're way too fast for me to catch them in the act.
When the mountains put on their fresh new garments each Spring you can see why Appalachia is known for its breathtaking natural beauty.
Tipper
Appalachia Through My Eyes – A series of photographs from my life in Southern Appalachia.