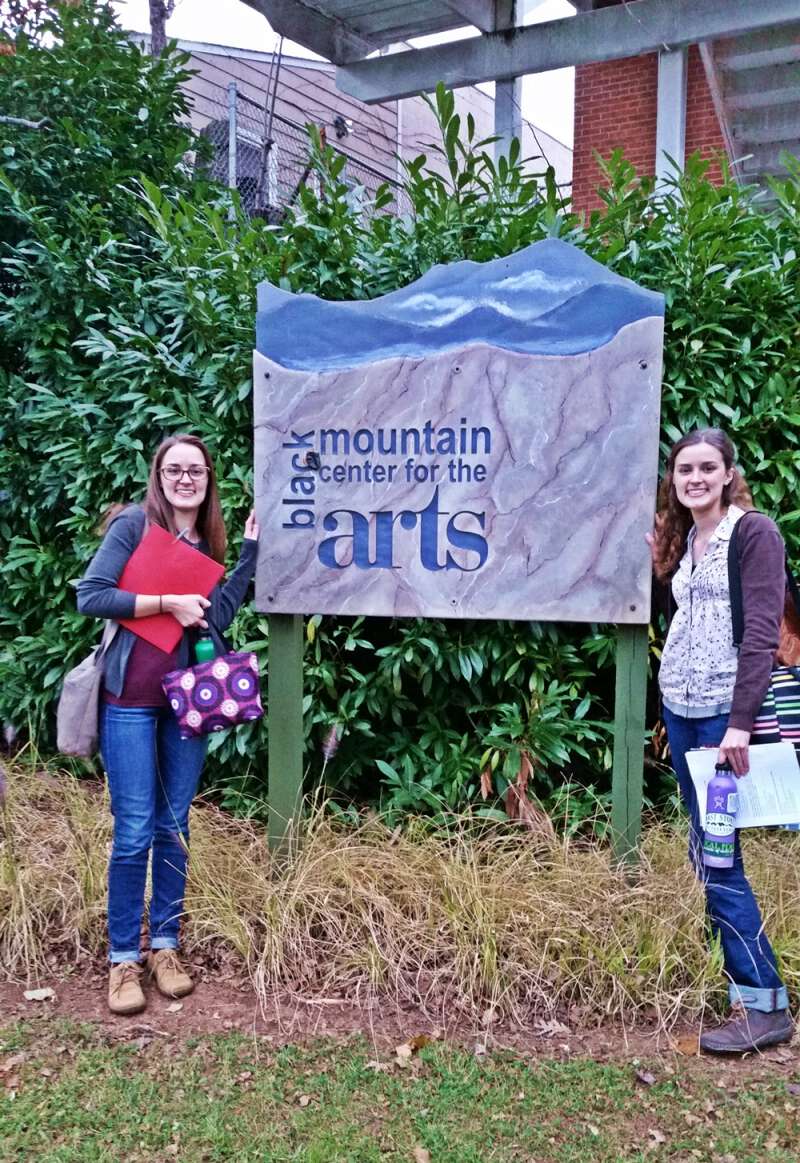 A few months ago the girls were contacted by the North Carolina Arts Council. The organization is making an effort to reach out to millennials who perform traditional music.
Last week the girls were invited to attend the Millennial Traditional Artists Gathering in Black Mountain NC. The NC Arts Council hosted the event in the hopes that they might help millennial music makers with marketing, grants, and a whole host of other things.
The girls let me tag along and let me tell you we had a great time! We learned a lot and met some wonderful folks to boot. It was very refreshing for the girls to meet and interact with people their age who have the same goal of keeping traditional music alive.
A very bright spot in the day was meeting Wayne Martin, Executive Director of the North Carolina Arts Council.
In 1998 Pap and his brother Ray were awarded the NC Folk Heritage Award for their musical achievements. Wayne was the person who presented the award to them. He was pleased as punch to meet two of Pap's granddaughters and even happier to know they were helping keep the music Pap taught them alive for future generations.
Tipper
Appalachia Through My Eyes – A series of photographs from my life in Southern Appalachia.
Subscribe for FREE and get a daily dose of Appalachia in your inbox