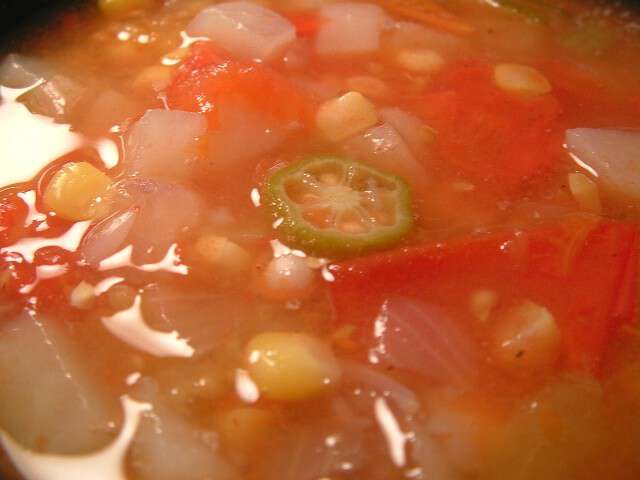 The midwinter day rises chill with a bite that gnaws at the bones.
Inside the farmhouse, the countryman pulls on his heavy coat and stands a moment at the kitchen door.
The warm woodburning cookstove is inviting, the cane-bottomed rocker in the corner tempting, but the work that must be done outside will not wait.
"Might as well get started," he says.
In the barn, where chores need doing, the cold creeps in. Out along the south side of the pasture, where the fence must be mended, a dampness sneaks under the heaviest coat. The sun, if any, has neither warmth nor light nor hope.
At noon, half frozen from the cold, the countryman turns homeward.
The blue smoke rising from the chimney is a flag that tells him that warmth and comfort are inside no matter what the reading of the thermometer. He hurries along the frozen path, his mind on the hot dinner waiting for him.
He comes into the kitchen and tries to stamp the cold out of his feet and rub the numbness from his hands.
"It's raw out there," he says. And his wife says, "I made a kettle of soup." The countryman rubs his hands and grins.
"It's a fine day for soup, he says. "Of course, I could eat soup every day of the winter. There's nothing better on a cold day." And that's all there is for dinner, except a pone of hot cornbread. But who needs more?"
There's nothing elegant about the meal. It's eaten right there in the kitchen, close by the fire, right off the linoleum-topped table. Somehow, soup tastes better served in the kitchen than in the dining room off a linen-covered table.
And it doesn't matter much what sort of soup, so long as it's homemade. As excellent as canned soups may be, they can't touch the homemade variety by a country mile.
Something is missing.
Maybe it's the skill of the hand that occasionally stirs it on its slow fire. Or it could be the essence that creeps in from a kitchen where thousands of meals have been prepared without a word of complaint.
Perhaps it's both.
—John Parris – "Soup Time in the Hills"
---
Whether it's Granny's tomato canned soup mixed with potatoes and onions or one of The Deer Hunter's make it up as you go pots, soup with a pone of cornbread is one of our favorite winter time meals.
Tipper
Subscribe for FREE and get a daily dose of Appalachia in your inbox