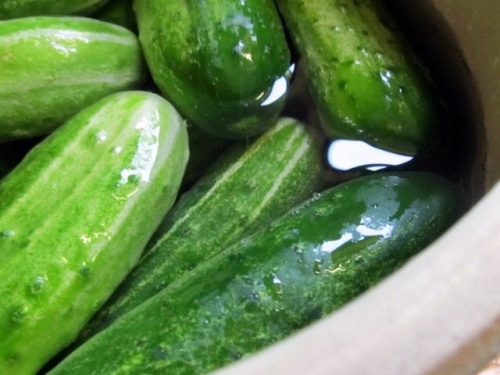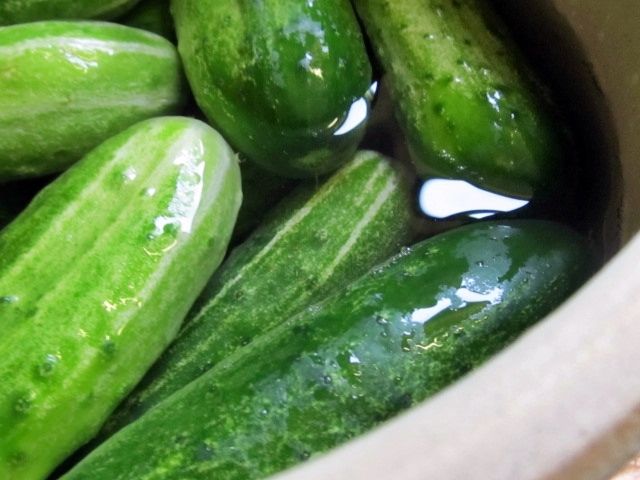 Pickling with vinegar and fermenting are methods used to preserve the bounty of the garden.
We're all familiar with cucumber pickles and things like green tomato pickles and pickled okra. Folks also pickle things like peaches and watermelon rinds. Pap told me his mother made a pickle out of wild grapes. He said he never did like them and was glad when things got better and he didn't have to eat them.
The most common item to ferment is kraut or pickled beans and corn, but other things can be fermented as well. I have a wonderful old recipe that uses a combination of garden veggies to make the best tasting fermented chow chow from a long time Blind Pig reader (thank you PinnacleCreek!).
Papaw Tony came from a very large family. He said his mother would ferment things in the crock and can what she could during the summer months, then she'd leave the very last run of Summer fermenting in the crock and they'd eat that first. Papaw's mother added cabbage cores to her kraut. He said if he got hungry when he was out playing, he'd sneak into the cellar and reach his dirty little hand down in the brine, feeling around until he found a core to eat.
I showed the students how to make a jar of kraut on Sunday night. Today we'll make the following pickles:
Tipper
Subscribe for FREE and get a daily dose of Appalachia in your inbox