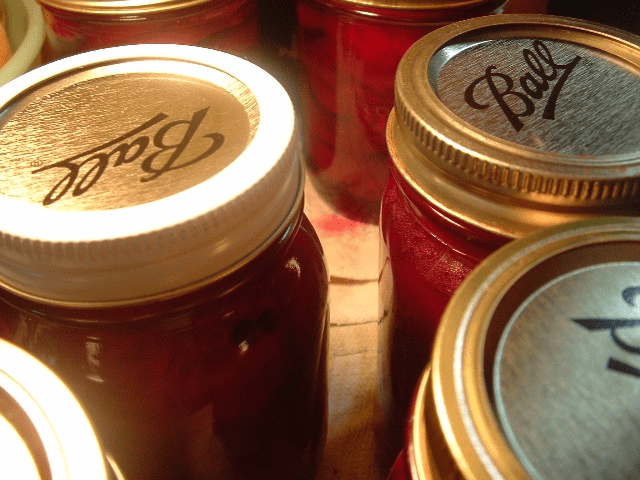 The pickled beet recipe I prefer to use can be found in the Ball Blue Book of Preserving. I've tried pickled beet recipes that called for onions and other things, but they all seemed too complicated for my bunch. I've found simple is often what works best for us.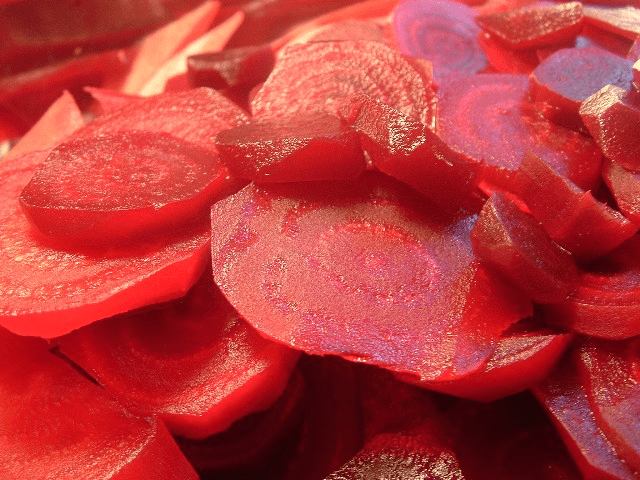 The recipe calls for 3 quarts of beets or about 24 small ones. None of the beets that we grow are ever the same size. I have gigantic beets and little bitty ones too.
Along with the beets you'll need:
2 cups of sugar
2 cinnamon sticks
1 tablespoon whole allspice
1 1/2 teaspoons salt
3 1/2 cups vinegar
1 1/2 cups water
I cook and peel them like Miss Cindy taught me to do years ago. It's so much easier to peel them after they're cooked.
I slice the cooked beets and then see if I have 3 quarts. Sometimes I end up with 6 quarts. If I do, I doubled the recipe and it works out perfect. *The measurements below are for a single run of pickles using 3 quarts of beets.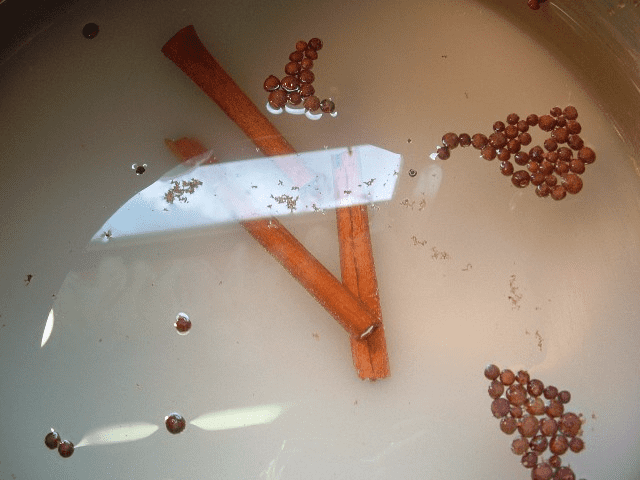 In a large stock pot combine: sugar, cinnamon, whole allspice, salt; vinegar, and water. Bring mixture to a boil, then reduce heat and simmer for 5 minutes. The ball recipe says to remove the cinnamon sticks at this point, but I leave them and just make sure one doesn't go into the jars as I finish the pickles.
While the pickling mixture is simmering sterilize your jars. The Deer Hunter likes to heat his jars in the oven, I prefer to use a dishpan full of simmering water.
Pack the sliced beets into the jar;  Ladle hot pickling mixture in the jar leaving a 1/4 inch headspace; attach lids and rings.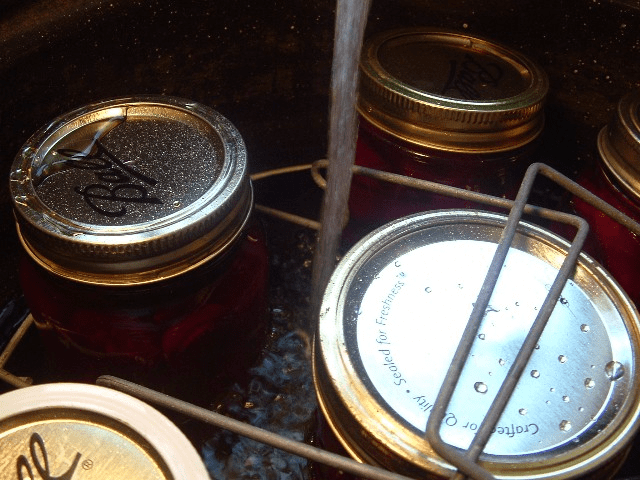 Process pints and quarts 30 minutes in a boiling water canner.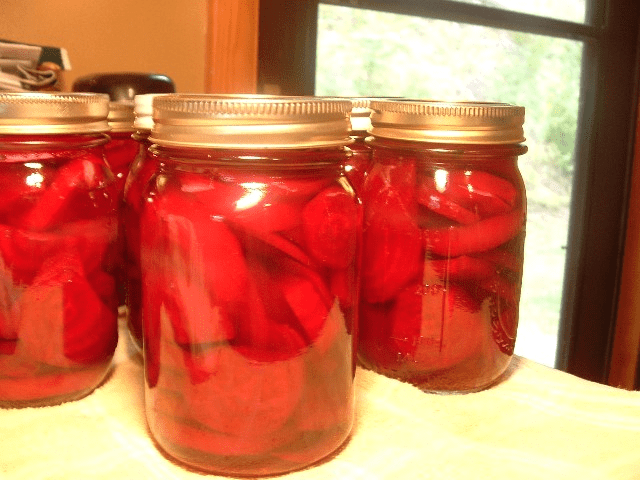 I have beets in the garden ready to pickle, I hope to accomplish that task next week sometime. Do you like pickled beets? The Deer Hunter and I love them-the girls not so much. Chatter and Chitter say pickled beets taste like dirt. I say I know they do but I still like them!
Tipper