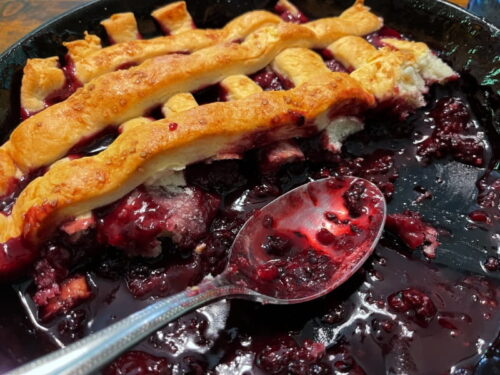 The blackberries are getting ripe around my house. Over the weekend I picked about three quarters of a gallon from a group of briars that are right outside my kitchen door.
We watched a video last year about a technique of cutting the tops out of new blackberry briars to ensure a larger harvest the following year. Blackberries grow on the second year of growth so you need to look for the new briars, the ones with no berries on them this year to try this method.
Since we've only tried the tip we learned about in the video once, I can't really say for sure if it works or if its just a coincidence that I have way more blackberries this year—either way I ain't complaining!
Here's some blackberry recipes from the Blind Pig and The Acorn Archives:
Tipper
Subscribe for FREE and get a daily dose of Appalachia in your inbox