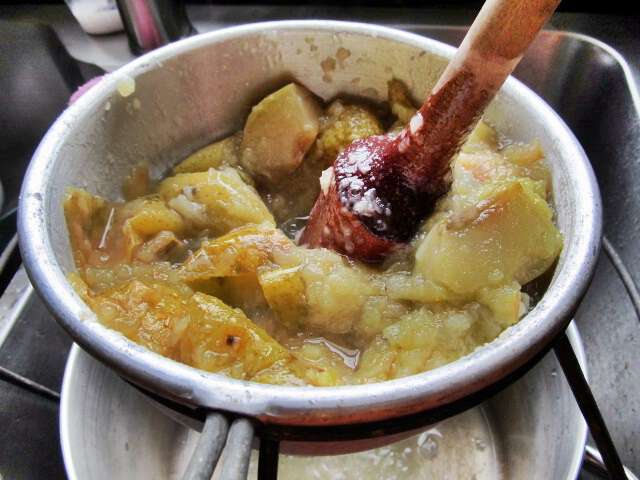 Each of us have memories that are connected to food. Typically those remembrances are directly related to our childhood, you know the things we ate around the family table like the chocolate gravy I told you about earlier this week.
A few years ago I shared my thoughts about memories which are connected to food you put up yourself. Here's a portion of that old post:
"Recently I watched the rain come down in sheets while I ate apples I dried back in the fall. As I munched my tasty apples, I realized there's another reason why things we put up are good.

On a yucky dreary day my dried apples gave me sunshine; a slice of crystal clear Georgia sky; and the sounds of 4-wheelers and giggling girls. In other words my apples gave me a swirl of good memories from the day I dried them.

I've long realized we have memories and emotions tied to certain foods-like how we can taste a certain food and instantly be taken back to childhood. But I've never before thought of food in connection to the actual day it was made.

I'm positive the next jar of tomatoes I open I'll smell the hot summer sun shining on the green leaves and the next time I cook a jar of greenbeans for supper I'll think of the early summer days when we planted them together in Pap's big garden with friendly banter back and forth among us all."
I've kept pondering on the idea of food I put up being tied to the memory of the day I put it up.
I couldn't seem to care about none of my growing things after Pap died. But last fall as The Deer Hunter and I harvested the largest crop of apples we've ever grown I felt hopeful. Hopeful that all those apples would make some delicious applesauce for us, hopeful that I would dry apples from them for snacks and for a Christmas apple stack cake, hopeful because I knew Pap would be so proud of those apples.
So in some weird, maybe even silly way my canned applesauce became wrapped up in my grieving process for Pap. Now each jar I open reminds me of the hope and sunshine that came after the greatest rain of my life.
Tipper