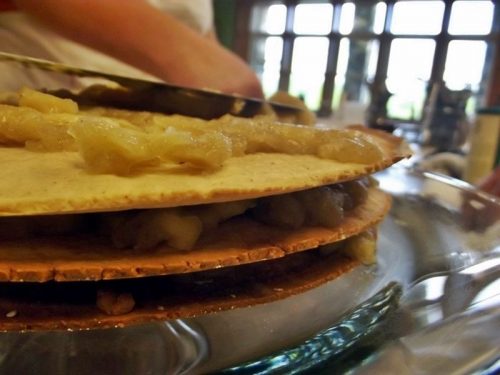 In today's Mountain Flavors class—We will eat cake!
I think of today's portion of the class as the day for fancy doings or big goings on. We'll whip up some of the most special cakes in my repertoire.
Black Walnut Bread (This is Carolyn's recipe-don't worry I'll share it with you soon!)
Carolyn and I are also going to take the class on a walk around the Folk School to see Black Walnut trees. We're going to demonstrate the difficulty of getting at those wonderful black walnut goodies. We're even going to let them try their hand at cracking some walnuts with a black walnut cracker that Blind Pig reader Ken Roper made for me several years back.
Tipper
Subscribe for FREE and get a daily dose of Appalachia in your inbox