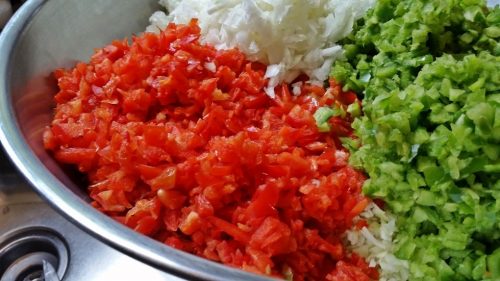 Chow chow is a vegetable mixture that is either pickled or fermented. I don't recall Granny ever making chow chow when I was growing up, but I know Pap loved it. A few weeks back I shared a fermented chow chow recipe with you by way of Blind Pig reader PinnacleCreek. Today I'm going to share a pickled version of chow chow that I learned to make at the John C. Campbell Folk School several years ago.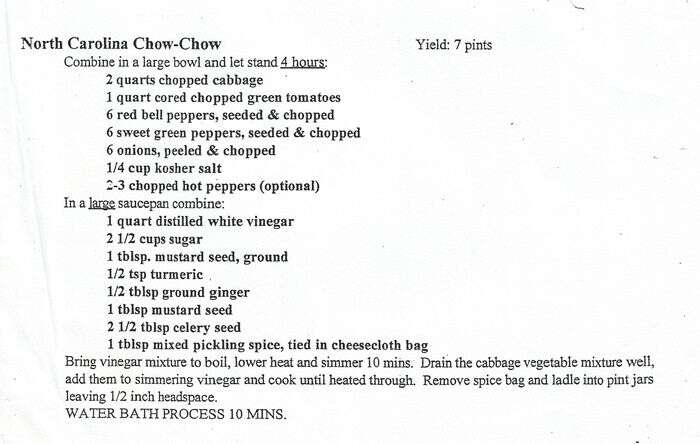 The hardest part of the recipe is chopping everything up. I take the easy route and use my food processor, it makes the task go much quicker and by using a pulse type of chopping you can control how coarse or how fine you'd like your vegetables to be. The recipe says it makes 7 pints but I always end up with more than that so if you give the recipe a try have a few extra jars on hand.
This chow chow is pretty in jars and makes a dandy gift. Chow chow is good along with most any meal but seems to be especially good with soup beans and cornbread.
Tipper
Subscribe for FREE and get a daily dose of Appalachia in your inbox