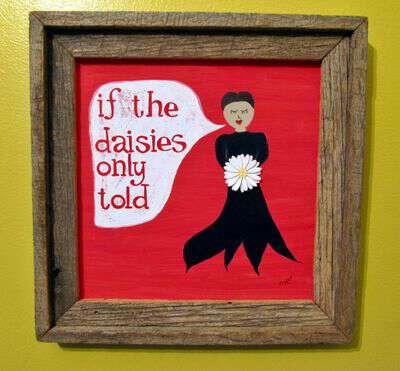 I finally managed to get a few of my folkart pieces in the Blind Pig & the Acorn Etsy shop you can see them here: Folkart. I love the little saying in this one: If the Daisies Only Told. Sort of like wondering what the trees would tell you if they could talk.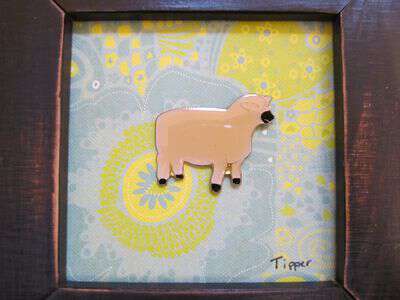 Two of the pieces are made with hat pins (the lamb and the owl).
We went to a yardsale in Black Mountain NC a few years ago-it was a good one. When I go yardsaleing I stop at a few and think I'm probably wasting my time today…then at the very next one I hit the jackpot!
The jackpot at that yardsale was a retired trucker who was selling all his hat pins. He said he'd collected them for years. He had multiples of most pins, which was a good thing since the girls and I were ready to fight over our favorites.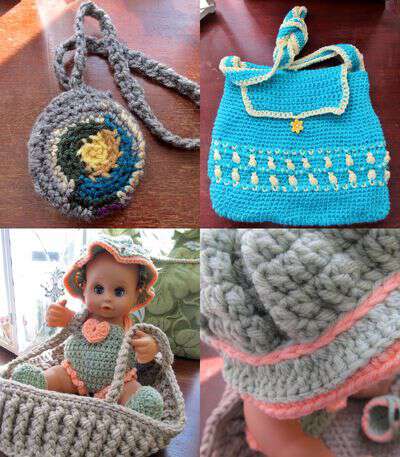 Granny's been busy too. I added several new items in Granny's Crochet section. See the circular crocheted item? It's a treasure necklace. I just love them. Granny used to make them for the girls. They would wear the when they played outside and stuff all sorts of things down inside the small pocket. I suppose you could stuff grown up things like money in the pocket too-but the necklace always makes me think of kids.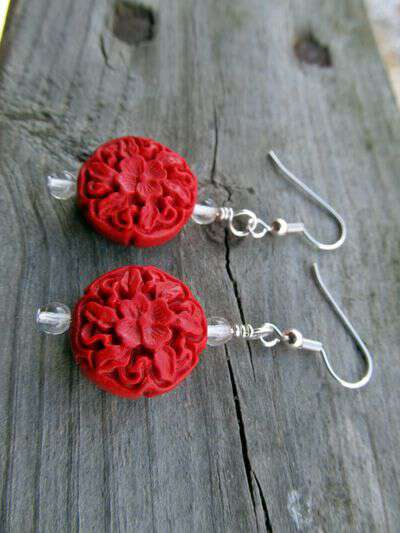 And I added these beauties in Chitter's Jewelry Section. She's still cranking out the jewelry and her own Etsy shop: Stamey Creek Creations is doing very well.
Creating something gives me a very satisfying feeling, and when I can create with things I found or purchased for nearly nothing it makes me feel even better!
Tipper