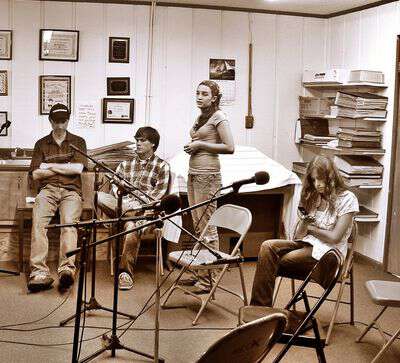 The whole Blind Pig bunch has been down and out and missing the music player ever since I had to remove it from the blog. I want the music back! And I know from the emails…a lot of you want it back too.
The player worked great until a few months ago. I believe an update to OS platforms, particularly Apple OS platforms, caused a conflict with the code of the music player. Once the music player started interfering with the way folks moved around the blog, I had to remove it.
For the last several months, I've searched high and low for music players that would work without costing a fortune.
All my searches kept bringing me back to the open source code SCM Music Player that I used for so many years. I've been tweaking the code and testing the player for the last few weeks. I think I've got most of the bugs worked out-and now I'm ready to test the player for real.
Tomorrow when you visit the Blind Pig and the Acorn the music player will be back. Hopefully the only major change you'll notice is that you now have to activate the player before it starts.
The controls will be in the same location they were before: On the left side of your screen at the very tip top of the page. If you use an Ipad to access the Blind Pig and The Acorn you may not even see the player.
I hope you'll let me know if the player freezes up your computer, interferes with your ability to scroll up and down the page, or hampers your blog visit in any other way.
You can let me know how the player works by leaving a comment or emailing me.
Tipper