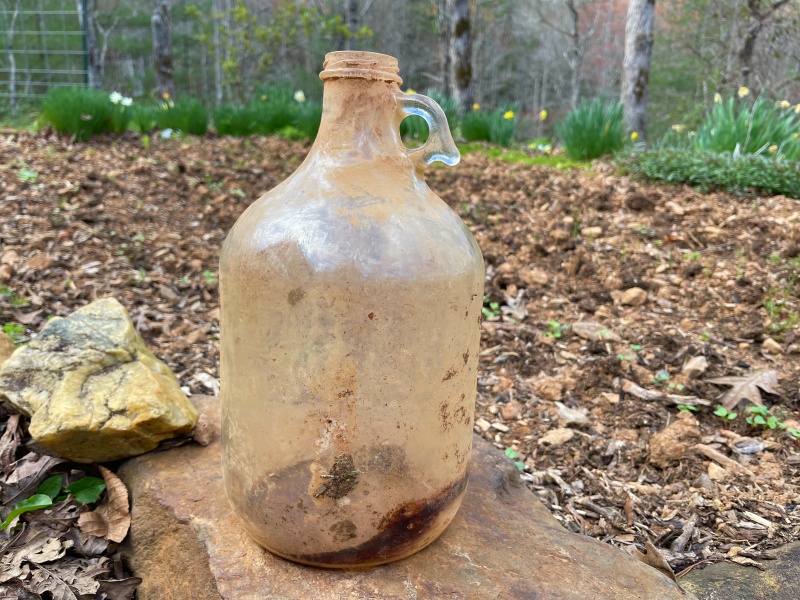 The Deer Hunter brought me a dandy old bottle the other day. He found it on a recent turkey hunting trip.
The only writing, other than numbers on the bottom, is One Gallon. I'm guessing either vinegar or some type of wine came in it.
I love the large size, its rare to find large bottles that aren't broken or at least cracked.
If you know what kind of bottle it is please tell me!
Tipper
Subscribe for FREE and get a daily dose of Appalachia in your inbox