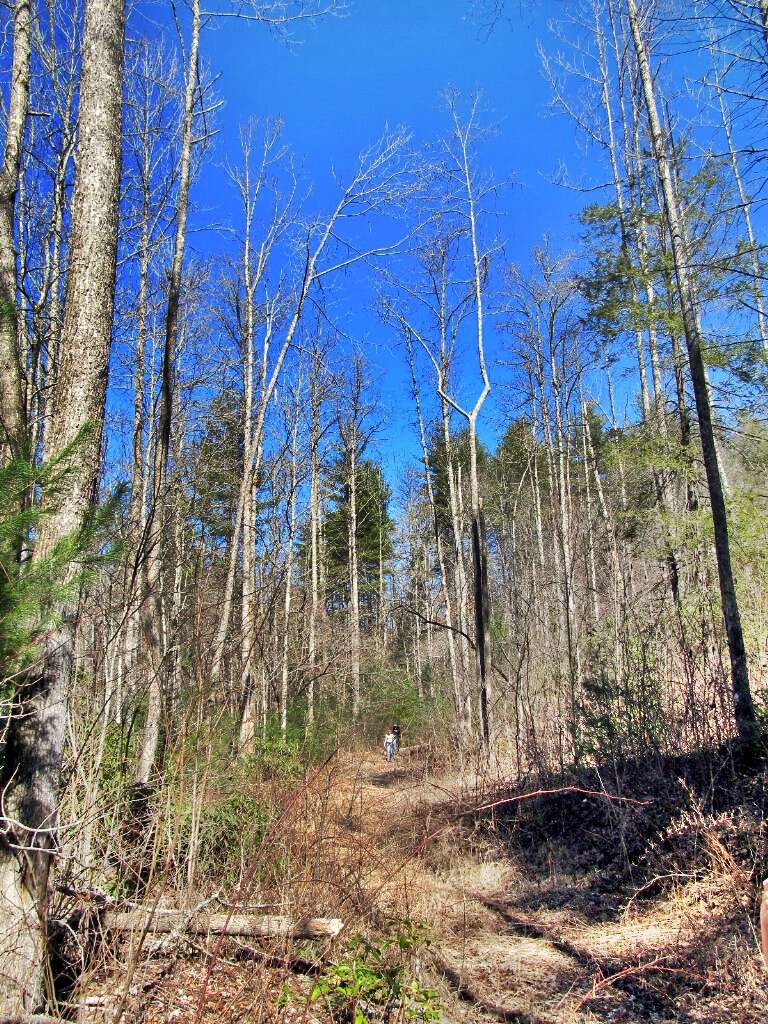 The 1974 Winter Edition of the Foxfire Magazine contains a compilation of newspaper articles written by Harvey Miller. At the time of the magazine's publication Miller's weekly column had been around for sixty years and was till being published in the Tri-County News located in Spruce Pine, North Carolina.
Here are a few of Miller's April articles. I enjoyed them and hope you do too.
———–
Old-timers here contend that catbirds, which were heard chattering for the first time last week, signify that winter is over. Pigeon Roost farmers proclaim that they are again far behind with their essential needed farm work, the hindrance was so much rain, also needed, but it has been too wet to plow.
4/23/53
————
Current high coffee prices have the people of Pigeon Roost in a dilemma. Some residents have stopped buying coffee and turned to other beverages, mostly of the homemade variety. Others contend they will continue buying and drinking coffee even if it goes to $2 a pound. One oldtimer reported that he has reverted to drinks of yesteryear – spicewood and sassafras tea. Still others say they may roast rye and corn and make a hot drink before they will pay any higher coffee prices.
4/29/54
———–
For the benefit of those who are collecting odd names of places, I will here give name of a hollow located near here and tell why it is called that. The little community is known as Battle Branch and why it is called that does not exactly fit in the real meaning of the name, as there never was a war in the area. It is said that every woman living on that branch had the same wash day and that was in the day when the women used the iron pots on the outside and had a wash bench and used a stick to battle out their clothes, by beating. On wash days their noise was heard so loud up and down the hollow that someone called the area Battle Branch.
4/20/61
———–
Ethel Elaine Miller, 12 years old, reported that her cat name Flossie, who is 6 years old, brought in home April 11, a water snake. By the snake being out now surely must be a good sign that winter weather is over. The cat brings in home every summer alive different kinds of snakes. She said it seems the blacksnake is the hardest kind for the cat to handle. But she always holds the snake for someone to kill it.
4/23/64
———–
At work, my walk from the parking lot leads me between several small buildings. During early summer the catbirds raise a fuss when I take my daily walk to and fro. I haven't heard them this year so I don't guess winter is over in my area yet.
Jump over to the Foxfire website and poke around. They are still publishing the magazine and those wonderful Foxfire Books too!
Tipper