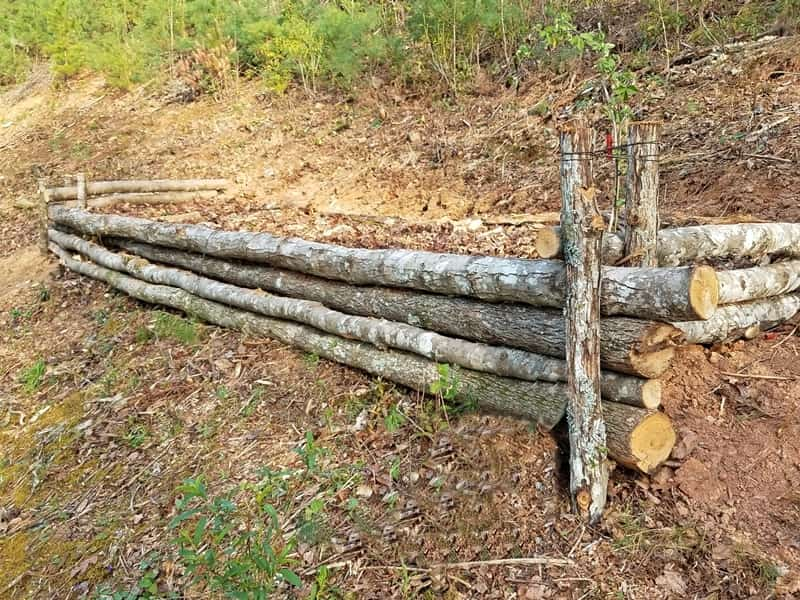 Over the weekend we managed to build our first raised bed on the bank behind the house.
View this post on Instagram
The Deer Hunter used trees out of the woods for the the sides and front. By sharpening the ends on some of the lengths he was able to use them as stakes to help stabilize the structure.
We were afraid we wouldn't have enough dirt on hand to fill the bed completely.
Remember the mushroom logs we had a several years back? A lot of the lower logs have almost completely rotted away. I had the idea to get the rotting logs and add them to the bottom of the new bed.
While The Deer Hunter finished up the sides the girls and I carried mushroom logs to the bed and broke them into small pieces.
The Deer Hunter raked dirt from above the bed and the girls and I gathered leaves and dirt from the woods. Before we knew it we had the whole thing filled.
I've had one tame blackberry for about ten years. It's been in a shaded area and never has produced more than a handful of berries each year. I recently acquired three more tame blackberries so we decided to use the bed for all the blackberries. Since the bank gets full sun I believe they will do well.
It took an entire day to build the one bed. Of course the work was hardest on The Deer Hunter who cut the trees. Even with all the work it turned out so well that we're anxious to build more beds and add steps for easier access.
Tipper
Subscribe for FREE and get a daily dose of Appalachia in your inbox