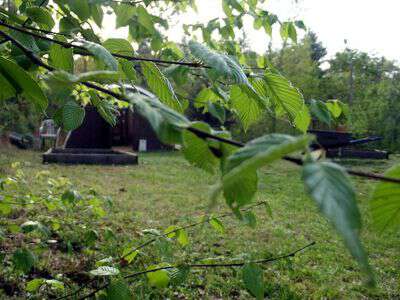 Over the last few days there have been some strange happenings around the Blind Pig house.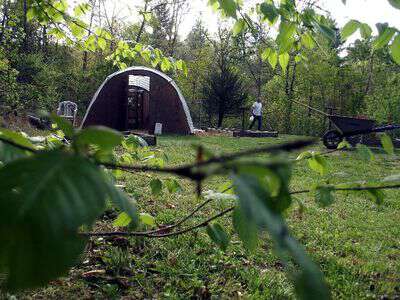 Oh well that was just The Deer Hunter talking to the chickens-so maybe that wasn't so strange. Or maybe I'm the weird thing happening since I'm taking creeper photos.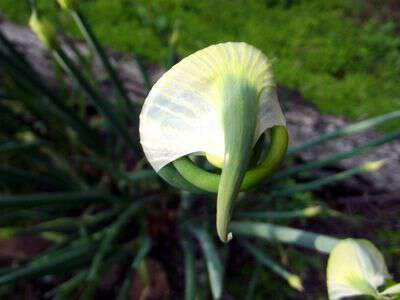 But just look at this-doesn't it look like an Alien hatching from its pod?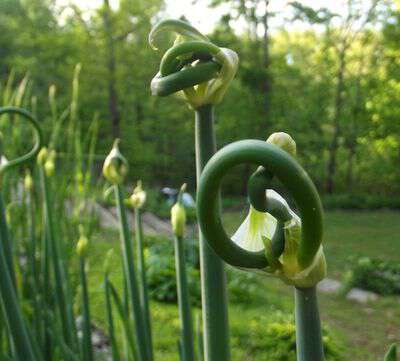 And worse there seem to be lots of them hatching!!!
Okay enough with the silliness-what you're actually seeings is my very own multiplying onions. A Blind Pig reader, Bill Dotson, sent them to me well over a year ago. The onions are just now beginning to take off. Many people call them Egyptian Onions because of the weird way their seed pods open up-like you see above. This is the first year we've eaten the onions. What do they taste like? Exactly like regular green onions you plant in the Spring only we didn't even have to plant them because they spread/multiplied over the winter. (Thank you Bill!!)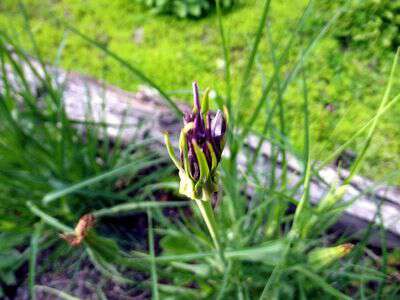 As I was out admiring the alien pods I decided to check on my Salsify. Maybe you remember me telling you about the Salsify seeds I got from Sow True Seed. Salsify is a root vegetable.
Salsify is commonly called oyster plant-because people say it tastes like oysters. I love oysters-so I'm hoping it really does-but I've heard other folks say while it is tasty it tastes nothing like oysters. So mostly I'm just hoping my plants grow enough for me to find out myself.
As you can see from the photo, when I checked on my Salsify plants I noticed they were about to bloom.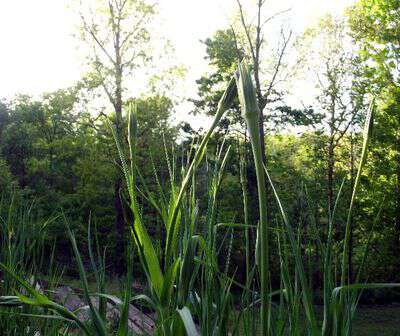 After seeing the bloom I started worrying-thinking that's probably not even Salsify; silly me I've probably been cultivating a weed!
So there are weird things happening around the Blind Pig house-but thankfully they're all weird in a good way.
Recently, one of my friends was talking about how she had gotten in the habit of walking around her yard every morning to see what had developed over night. These days I don't get to walk around the yard every day, but when I do I always see something interesting or lovely to brighten my day.
Tipper