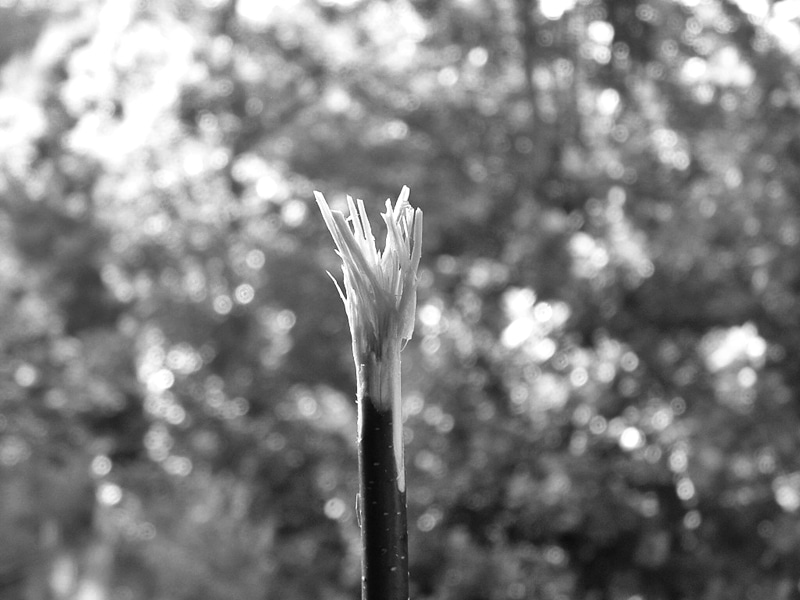 "My first experience with using snuff was when I was about seven years old. My grandmother, Nancy McClure, and her family and friends always seemed to enjoy getting together on the porch with their blackgum toothbrushes, dipping in snuff, and spitting it into the yard.
I kept asking her if I could use it. One day she said, "Ok, got get a blackgum toothbrush, and you can try it." So I did. I started dipping in the snuff and spitting out into the yard. In a few minutes, everything seemed to be going around and around. I took off to a hill above the house.
Grandma said, "Where you going?"
"To play," I answered. Of course she knew that I was sick. It took me a half day to get over being sick.
That was the end of my snuff dipping."
—Hassell McClure – "Reflections On Mountain Heritage"
—-
When I read the excerpt about dipping snuff from the book "Reflections on Mountain Heritage" published by the Gilmer County Genealogical Society, Inc., I was reminded of a story Pap told me.
One time a lady who lived down the road here in Brasstown told Pap "Jerry I'll be all the way out yonder somewhere and a little dip of snuff will just bring me right back."
"Reflections On Mountain Heritage" is a treasure trove of information about Mountain Life.
If you'd like to pick up your own copy you can find it here for a very reasonable price.
Tipper
Subscribe for FREE and get a daily dose of Appalachia in your inbox