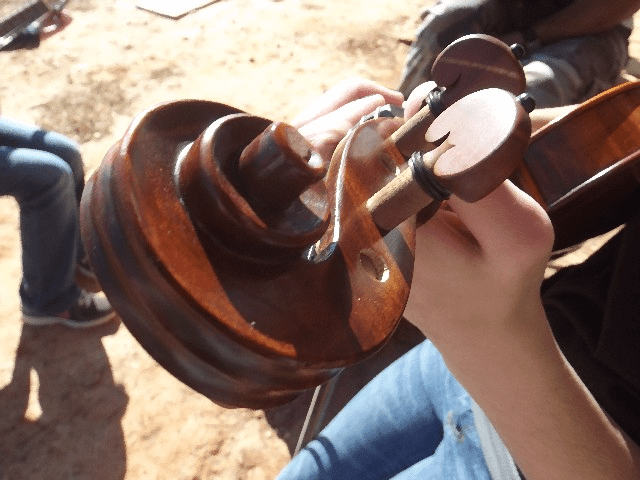 My musical upbringing was predominately influenced by church music-of the southern Baptist variety. Brother duet superstars like The Louvins and the Blue Sky Boys, along with a healthy dose of classic country music from Merle Haggard, Jim Reeves, and the like.
While Chatter and Chitter's musical influences have certainly been similar to mine, they've been exposed to an additional musical genre that I never was: fiddle tunes.
Although I had frequent contact with the John C. Campbell Folk School during my youth none of my connections were tied to the dance side of the school.
The girls were in 4th grade when they started dancing at the folk school. They first fell in love with clogging but it didn't take them long to enjoy contra dancing every bit as much as doing the Hyder Mountain Stomp.
The amazing thing about dances that are held at the folk school is…well there are too many amazing things to name them all, but nearing the tip top of the list is the music. Listening to live music while skirts twirl above sliding shoes along old wooden floors is one of the highlights of my life.
I'm thankful the girls have the additional musical influence the folk school has provided for them, it has broadened their horizons and improved the music they make with each other in a profound way. And the history buff in me just plain gets a kick out of it when they play a tune like Swallowtail Jig which came from across the sea with the first settlers of Appalachia.
Hope you enjoyed the song!
Tipper