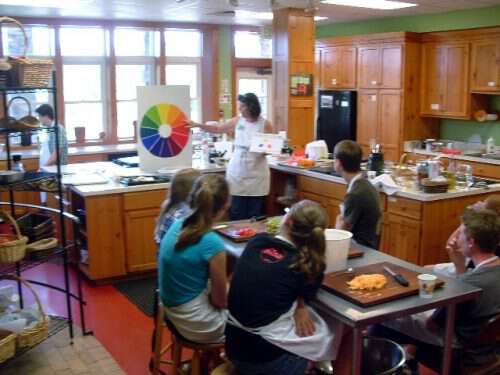 Earlier this week, I visited a beautiful kitchen-it has cabinets galore, a stone oven, and more cooking utensils than you can shake a stick at. Guess what I liked best about it? Was it the wall of tall windows that lets bright sunshine stream in?
Well I really liked those windows but no-it was the people that were in the kitchen. A room full of children learning about fruit-why it's good for you-how to cut it up-and they even got an art lesson thrown in too. Pretty cool uh?
Tipper
Appalachia Through My Eyes – A series of photographs from my life in Southern Appalachia.