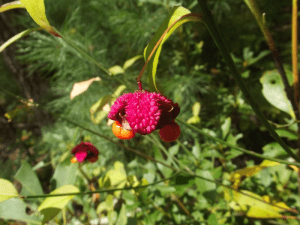 Euonymus Americanus-much better known as Hearts A Bustin' grows in the woods surrounding my house. For most of the growing season the bush is one you hardly notice. But come Fall of the year it really puts on a show with its hot pink heart bustin open to reveal the red berries inside.
The bush is also commonly called: catspaws, strawberry bush, and jewel box.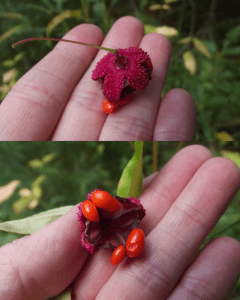 Even though the bush has long since lost its bustin hearts for this year-today seemed totally appropriate for me to tell you about it. Guitar Man is getting on a plane up North early this morning and Pap and Steve are headed to Atlanta to pick him up right about now. All our hearts are bustin with happiness knowing Guitar Man is coming home for Christmas.
Tipper
Appalachia Through My Eyes – A series of photographs from my life in Southern Appalachia.