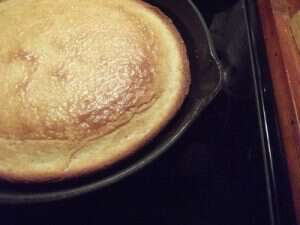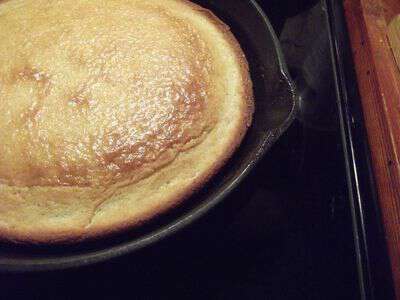 A few months ago I posted about going down to Pap's for a piece of his sweet bread. More than a few of you wanted his recipe. Today-I'm going to show you how Pap makes sweet bread.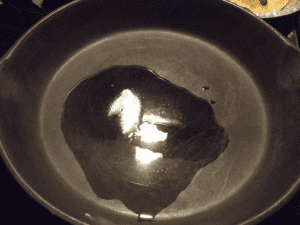 First Pap heats 2 cast iron pans on the stove and adds a spoonful of lard to each.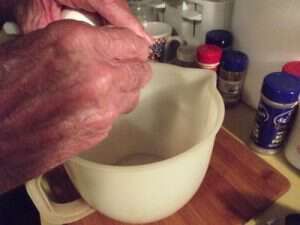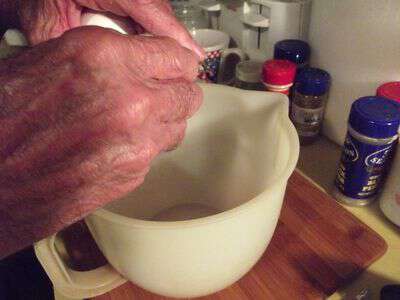 While the lard is melting-Pap breaks 2 eggs in a mixing bowl.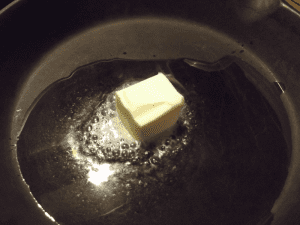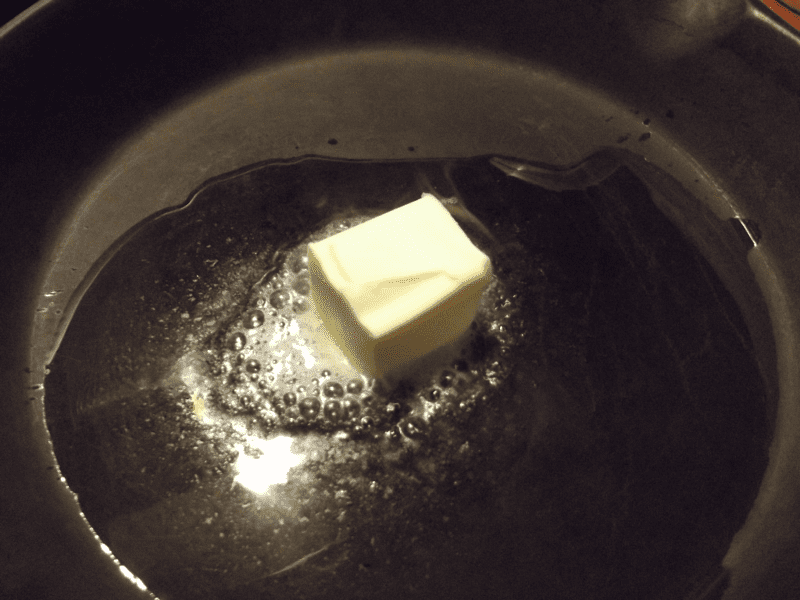 He cuts a stick of butter in half. Then cuts the half in half-adding a half of a half to each pan. (I think I just invented a new tongue twister)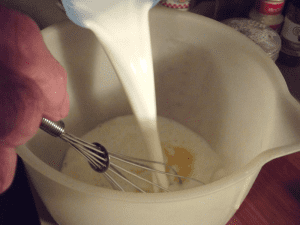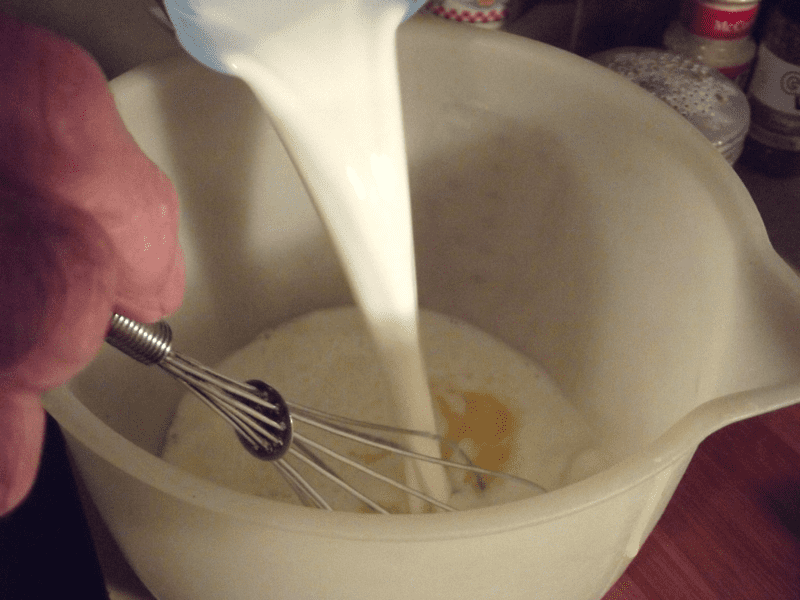 While the butter is melting Pap adds one cup whole milk to the eggs and mixes well; then he adds 2 teaspoons of vanilla and mixes well.
Once the butter is melted in the frying pans-Pap pours most of it into the bowl-stirring well. Pap says he likes to melt his butter in the frying pan because it's one less dish to wash.
Next Pap adds a little less than 1 cup of sugar to the mixture and stirs well.
He then adds 2 cups of self rising flour and stirs till smooth. (Pap's Mother used plain flour-sodie-and salt. Sometimes Pap makes his sweet bread that way-other times he takes the faster route of using self-rising flour)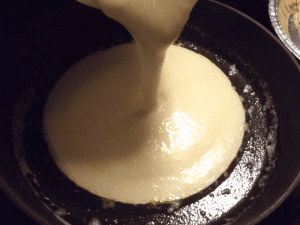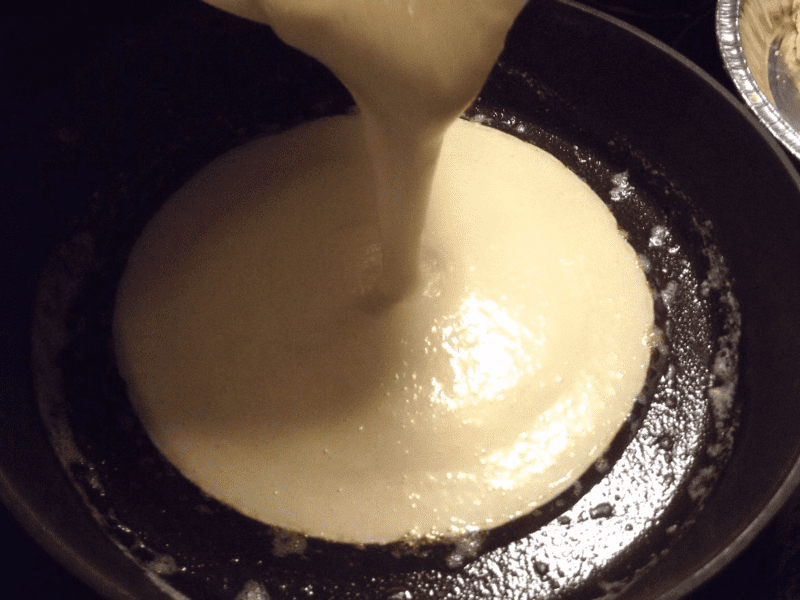 Pap divides the batter equally between the 2 pans-and puts them in a pre-heated 350 degree oven.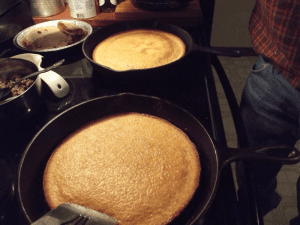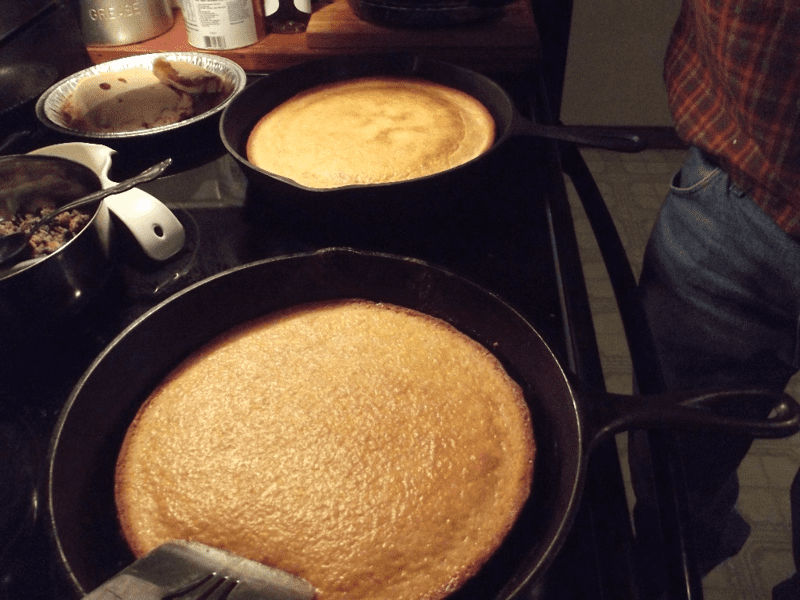 Pap bakes the sweet bread for 20-25 minutes or till golden brown.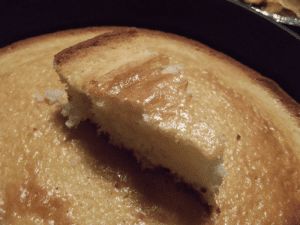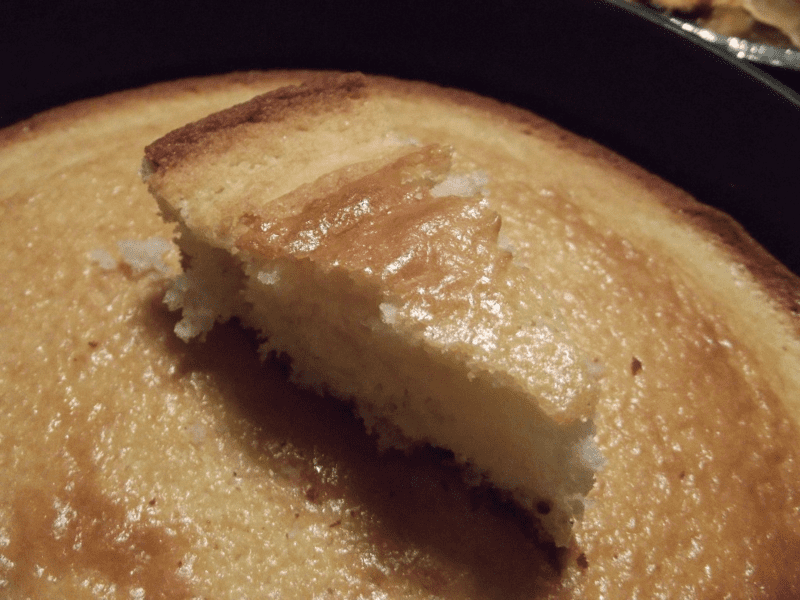 You can put icing on your sweet bread if you want too-but our favorite way to eat it is straight out of the pan. Pap likes to open a can of Granny's peaches to eat with his.
When Pap was growing up in the mountains of NC there wasn't many sweet treats for kids to eat. Pap has fond memories of the special times his Mother would make their family a pan of sweet bread.
If you try it-me and Pap hope you like it!
Tipper