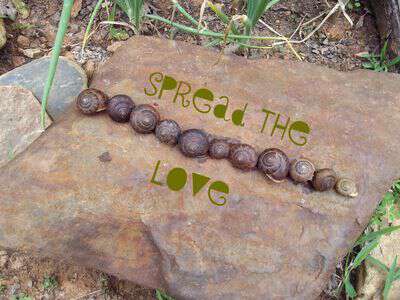 It's time to spread the love for the month of May. Each comment you leave makes the Blind Pig a better place to visit-and I thank you for that!
Janet, Just Jackie, Miss Cindy, Brenda Kay Ledford, Osagebluff Quilter, Warren, David Templeton, Martina, Glenda Beall, Fencepost, Rick's Whitetail Woods, B. Ruth, Vicki Lane, Eva Nell Mull Wike, Ph.D., Wanda, Lynn Legge, Pat in East TN, Jen, Sandra, Sheryl Paul, Kenneth M. Roper, Anastasia, Mike McLain, Nancy Simpson, Mamabug, Kat, Lonnie Dockery, Canned Quilter, Jim Casada, Don Casada, Charline, Bradley, Uncle Al, Teresa, Luann, Ethel, Melissa P Misplaced Southerner, Wanda Devers, Donna W, Janet Pressley, PinnacleCreek, Suzi Phillips, Debby Brown, RB, Lise, Mary Shipman, Shirla, Glynda, Sue Crane, Gary Powell, Ed Myers, Sassy, Baking Barb, Charlotte, Elizabeth K, Susie Swanson, Cee, Wayne Newton, NCMountainWoman, Tea4Too, Ron Banks, Tim Mc, Nancy M., Brenda 'Okie in Colorado, Carol Isler, Bill Burnett, Madge, Kimberly, Ed Ammons, Ethelene Dyer Jones, Patty Hall, Karen Larsen, Linda Kerlin, Brian Blake, Alica Happily Married To The Cows, Rechelle, Coffeemuses, Sandy Kalvaitis, Belva, Larry Proffitt, Darlene LaRoche, Jen Y, Dale Anderson, Pamela Moore, John, Marianne, Paul Certo, Bobby C, Bob Aufdemberge, Dolores Barton, Rachelle at Nanatahala Farms and Nursery, Angie Siddall, Kathryn Magendie, Judy Mincey, Sallie Covolo, Garland Davis, Tim Cuthbertson, Clint, Jo, Carol Killian, Quinn, Steve, Bill Dotson, Granny Pam, Susan Casada, Bernadette, Marylou Sweat, Jessie Improved, BF, Gorges Smythe, Jeanna Morgan, Richard Beauchamp, Charles Ron Perry Sr., Dorothy, Kenneth Hoffman, MmWriter1, Special Ed, Sally K- North Coast Muse, Mary Rutherford, Aunt Ruth, Lewis, Sandy Kueng, Georgie, Julie at Elisharose, Barb Johnson, Rose C, Terri, Mike, Ferne Kellow, Mary Holcomb Brock, Elithea, Rip Bradshaw, Laura Williams Musing, Joe, Paul from Saltcreek Life, Lisa Misener, Granny Sue, Jackie, Lisa, Dorothy Sanderson, Laurie Stone, Stephen Ammons, Diane, Julia, Tammy Fletcher, Barbara Gantt, Paula Rhodarmer, Mel, Downthelanegirl, John Ratterree, Jose' Luis, Smallgood, Tom, Marianne Lockman, Joe Mode, Joy Newer, Dee From TN, Jackie at Syrup and Biscuits, Kris Hicks, Jeanna, Peggy Lambert, Windy Gottfried, Sara Mock, Cheryl Soehl, Jenny, Rebecca Haughn, Rush, Sue From KY, Oregon Girl, Charlotte Woody, Debby Pucci, Mic, Sheila Bergeron,  Betty Honeywell, Wink, Mary Jane Plemmons, Lynn, WV Whippoorwill, Rooney Floyd, Sandy, Harold Ammons, Cyndi, Abri B, and Connie Arnold.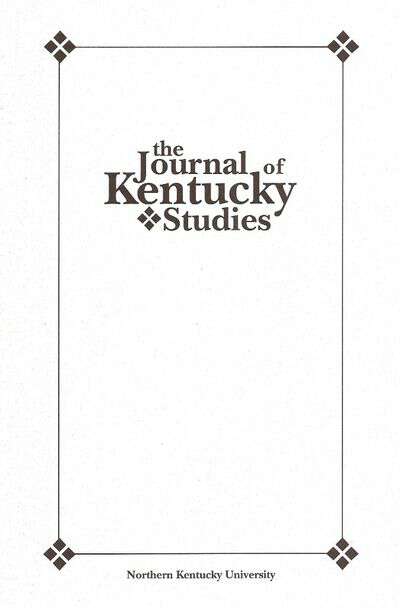 The prize for the month of May is Volume Fifteen of the Journal of Kentucky Studies. And the winner is…Karen Larsen! Karen send me your mailing address and I'll send you the book!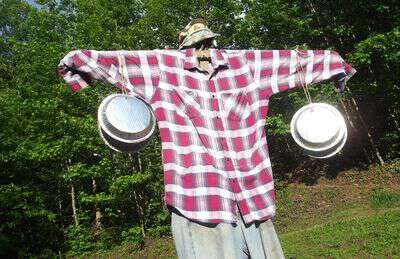 Granny took her own sweet time, but she finally picked a winner from the list of Scarecrow names you suggested. She picked Joy Newer's name-Mr. Scatter Boo. In typical Granny fashion she said to tell you-you were all really winners because you suggested some really good names.
Don't forget to click on a commenter's name above and go for a visit-all the ones in orange have a website of their own-I know you'll be glad you did.
Tipper