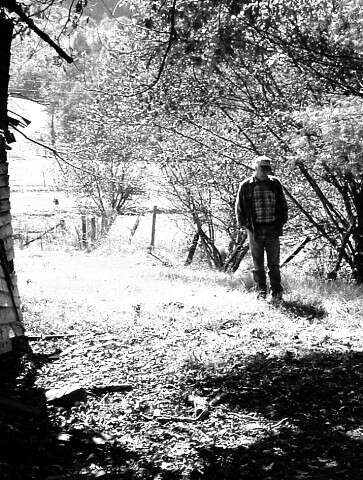 Winter is a time when people often feel blue-the weather can be the cause. In most parts of the US folks aren't able to spend much time outside due to the cold. Missing out on sunshine and fresh air has been documented to cause folks to feel sad. Holiday let down has also been blamed for the Winter Time Blues. The fun of Christmas and New Years is over and there is still a long stretch of time until Summer fun arrives.
Other blues that come to mind:
Baby Blues-After having the girls, I was lucky, I only had 2 times of feeling like the world had went on without me.
Lovesick Blues-most everyone has suffered these at some point.
Economic Blues-all you gotta do is watch the news to feel this one.
We've been experiencing 2 types of blues around our house. The…
Dial Up Blues and the…
I'm Grounded For Being A Slacker At School And Can't Go Contra Dancing Blues.
I've got one more kinda blues for you the Deep Ellum Blues-this week's Pickin' & Grinnin' In The Kitchen Spot. This may be my all time favorite video we've featured-outstanding flat top picking, and a song full of colorful phrases. Near the end of the song-the words Mommason and Daddyson are used-you can see Paul smile while singing them. I haven't ask him-but I think he smiles at Pap because one of Pap's terms of endearment for Granny is Mommason.
I hope you take the time to watch this one-I promise you won't be sorry and if you are blue-it will lift your spirits.
Wow I just can't get enough of the Deep Ellum Blues! Hope you'll leave me a comment and tell me what kinda blues you've been having at your house.
Tipper