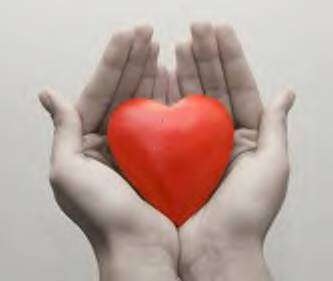 Time to Spread the Love for July. I'm sending a great big THANK YOU to each Acorn who took the time to comment during the month of July-you truly do make the Blind Pig a better place to visit.
Granny Sue,  Sandy Carlson, Rick M., Cathy, wkf, Janet, Mary's Writing Nook, Paula, Kathleen, Amy, Carolyn A., Just Jackie, The Texican, Julie at Elisharose, Miss Cindy, TennZen, Brenda Kay Ledford, Sheila Bergeron, Osagebluff Quilter, Dee from Tennessee, Marlene, Kim Campbell, Terry, Matthew Burns, GrannyPam, Susan, Vera, Warren, Threecollie, Helen G., Lanny, Stacey, The Fishing Guy, Kristi, Mary Traveling Hammer, Petra Michelle, SolsticeDreamer, Lisa, David Templeton, Jennifer in OR, Teresa Atkinson, Twosquaremeals, Jenny-Jenny, Greta Koehl, Farmchick Paula, Nancy M., Julie Curtis, Annie, Beth W, Glenda, Linda, Sallie Covolo, Leslie, Nancy Simpson, Fencepost, Rick's Whitetail Woods, Martina, Shawnee, Christina Bumble Bee Bags, Georgie, Shirley, Trisha Too, Brenda S 'Okie in Colorado, Debbie, Valarie, Frances, Mary Life In A Cordwood Cabin, Finnishwahine, My Carolina Kitchen, Louise, Kelli, GA FarmWoman, Egghead, Caution Flag, Chris, Picture Girl, Marilyn, Jeanne, Pat Workman, Farmchick, Mike, Paul, Old Red Barn Co., Randy, Emily Cole, Marlene Affeld, Ana, Regina, Kay, Stone Bridge Farm, Mary-Annies Goat Hill, Mary Anne Drury, Kikithespunkymunky, Janera, Abbey Jenkins, Erin, Sandi, Michelle, Lena Marler, Pam, Ethelene Dyer Jones, Don, Sue, Trixie Goforth, Dean Laughing Owl Farm, Tracy Buring, Welldigger, Marci, Linda Behind My Red Door, Elizabeth, Bonnie Sparks, and Dejoni .
The winner for this month-is Sheila. As soon as I drew her name-I knew what I had to send her…
One of Paul and Pap's cds. Sheila grew up listening to the same songs I did. I think she'll really like the cd-at least I hope she does.
Hope each of you continue to visit the Blind Pig-and to leave those wonderful insightful comments when you do. (for any of you who don't know-to be entered in my monthly Spread the Love Giveaway-all you have to do is leave a comment on one of my posts/articles or on the Grannyism Page.
Tipper