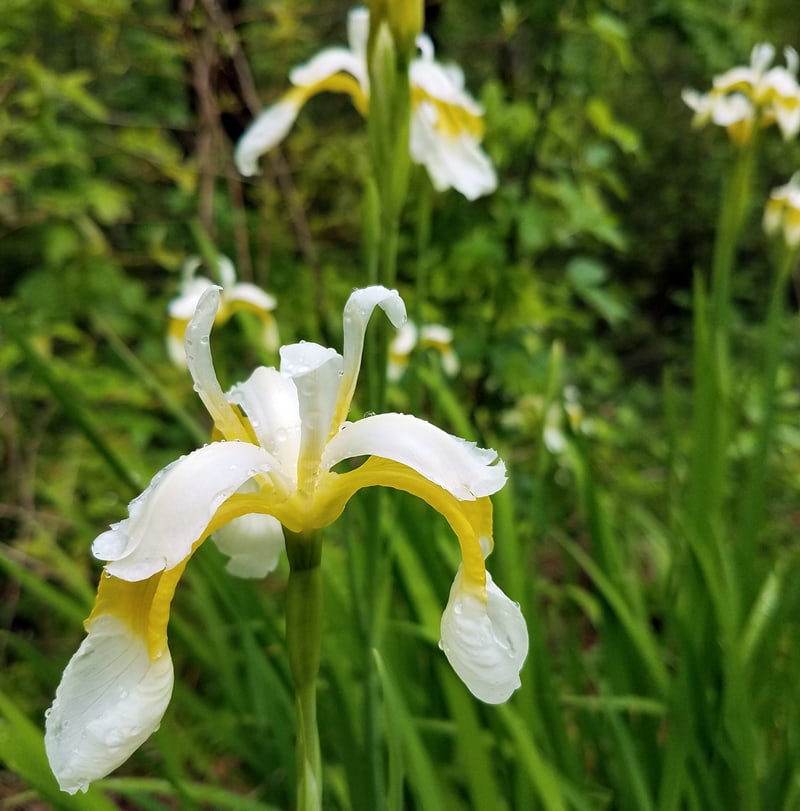 flag, flag lily noun An iris (Iris prismatica).
1995-97 Montgomery Coll. flag (Ellis); flag lily (Adams, Brown, Cardwell, Norris, Oliver).
[DARE chiefly South, South Midland]
—Dictionary of Smoky Mountain English
—-
I was reminded of the common name for iris a few weeks back when AW left the following comment:
"Beautiful picture of Iris (flags), and one of my favorite colors.
I knew and hear all of these but don't use heifer or heered.  I had a 6th grade teacher that broke me of heered and winder for window."
I did not grow up using flag for iris, but have heard it in my area. I wonder if its a common usage where you live?
Tipper
Subscribe for FREE and get a daily dose of Appalachia in your inbox