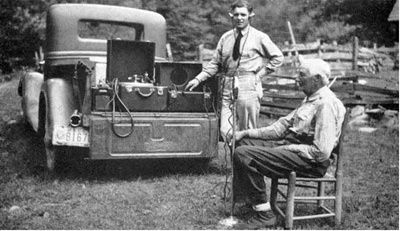 Photo by NPS Archives
"From my first days in the Smokies I listened carefully to all native people I met and noted down expressions that they used. [D]uring my first summer in the Smokies in 1937 I filled four secretarial notebooks with jottings from daily speech and notes from interviews. When I returned to the area in 1939 with Columbia's blessing and an appointment as Collaborator, I proceeded to fill more and larger notebooks, and these plus those I made until 1972 as a private citizen gave me about 1,500 pages of material. Second to the notebooks were the phonographic recordings. . . . The topics of the recordings were anything the informant wished to talk about. Men talked about their farm, their crops, their cattle, and hunting. Women liked to tell recipes or talk about their interest in weaving and quilting and the like. . .  . Most people were polite and cooperative and could see that the recordings were made for study and preservation as a historical record of aspects of Smokes life. A few speakers declined the microphone, not wishing "to be made light of." They were sensitive to "furriners" coming in to make fun of them."
—Dictionary of Smoky Mountain English
For more information about Joseph Hall visit this post: Joseph S. Hall and Swain County.
—-
The saying make light of is still alive and well in the mountains of North Carolina. You can go here to read a post I did about the phrase a few years back. The word furriners is also still well used in my neck of the woods.
Tipper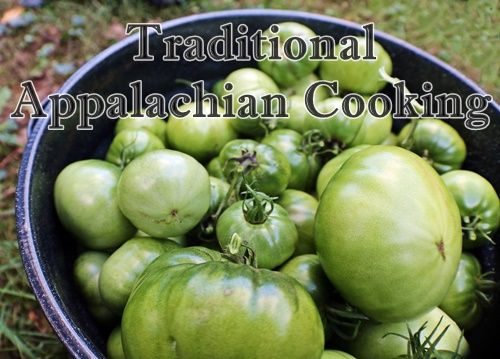 Come cook with me!
MOUNTAIN FLAVORS – TRADITIONAL APPALACHIAN COOKING
Location: John C. Campbell Folk School – Brasstown, NC
Date: Sunday, June 23 – Saturday, June 29, 2019
Instructors: Carolyn Anderson, Tipper Pressley
Experience the traditional Appalachian method of cooking, putting up, and preserving the bounty from nature's garden. Receive hands-on training to make and process a variety of jellies, jams, and pickles for winter eating. You'll also learn the importance of dessert in Appalachian culture and discover how to easily make the fanciest of traditional cakes. Completing this week of cultural foods, a day of bread making will produce biscuits and cornbread. All levels welcome.
Along with all that goodness Carolyn and I have planned a couple of field trips to allow students to see how local folks produce food for their families. The Folk School offers scholarships you can go here to find out more about them. For the rest of the class details go here.
Subscribe for FREE and get a daily dose of Appalachia in your inbox