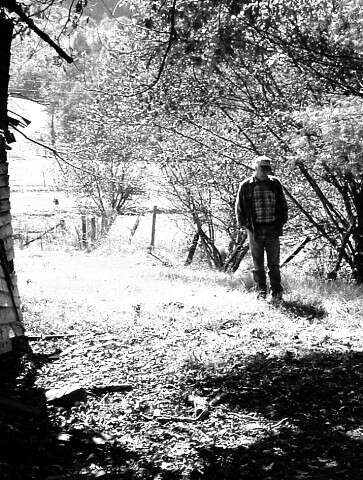 Time for this month's vocabulary test-take it and see how you do:
Kindly
Knee baby
Kiver
Kilt
Knowed
Kindly– kind of, somewhat, rather. "Pap said he was feeling kindly sickly and took to his bed."
Knee baby– a toddler. "Last time I saw her was down to Johnson's Store. She had all those young'uns with her-the least one was just a knee baby."
Kiver– cover. "After the last frost in the spring of the year Mother used to put all the kivers out to air in the sun."
Kilt– killed. "Old man Ledford has kilt more bear than most folks have ever even seen in their whole live long life."
Knowed– past tense and past participle of know. "I knowed that boy was trouble the first time I laid eyes on him."
This month-I'm familiar with all the words. The 3 I hear on a regular basis are: kindly, kilt, and knowed.
So how did you do? Leave me a comment and let me know.
Tipper