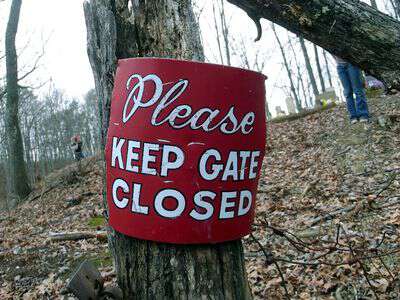 Are you a nervous person? Normally I'm not. But sometimes we all encounter things that startle us or make us nervous, such is the way of life.
I work with a dear sweet lady who says "Oh my nerves!" when she gets nervous or hears something she can barely believe. Granny was always talking about us kids getting on her nerves-sometimes we got on her last nerve!
I've heard people say they were right nervous and more than a few who claimed they needed a dose of nerve medicine every now and again.
May the gate be closed on things that make you right nervous today, in my neck of the woods-namely tornadoes, floods, and lockdowns.
Tipper
Appalachia Through My Eyes – A series of photographs from my life in Southern Appalachia.